Yes, everything is up to date and the bios for usb2 is enable. Here's a screen shot of what
I'm trying to install and the error message is.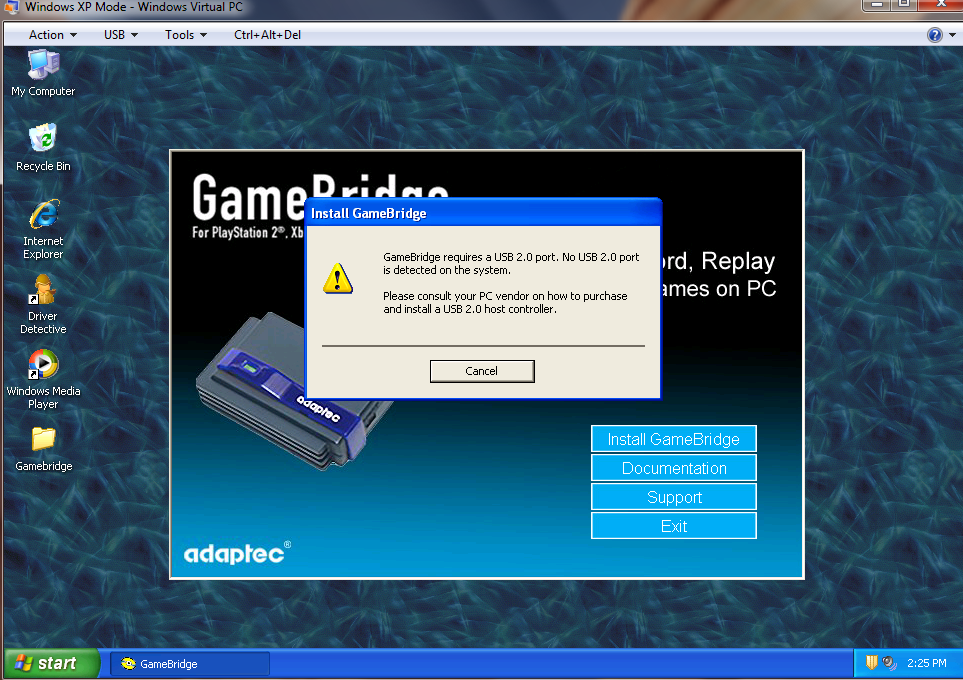 Under the Usb tab in xp mode, It lists an unidentified device. I have tried attaching it then running the installation, running the installation from the host computer's drive, I have tried manually installing the drivers from the cd using device manager, and nothing is working.