I don't think you can shut down the virtual machine outside of it.
You will have to go and start it up and then shut it down...sorry..
But you can change the default action when you close it or have it let you choose what action you want to do.
By going to your start button (circle).
and type in
Virtual PC
and then
click on the Program
and then also
click on your Windows XP Mode
, then
click settings
.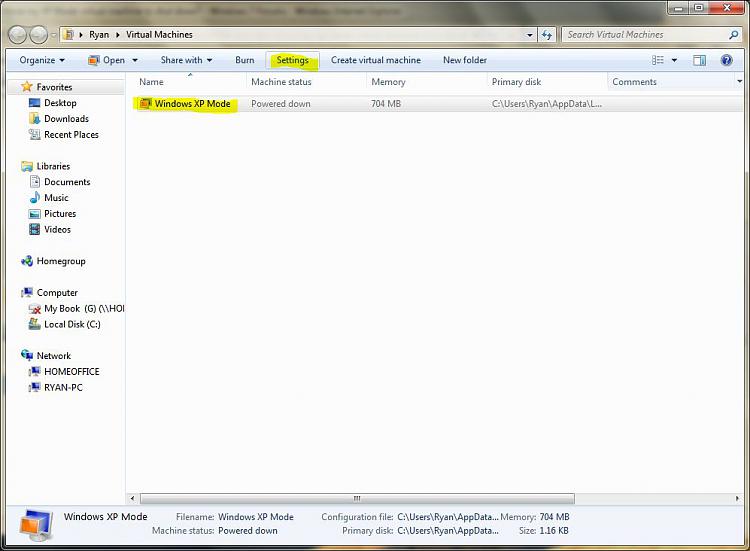 A window will pop up and go all the way down to
Close section
. and click the
radio button Prompt for action
.
After you have done that Try this by starting your
Windows XP Mode
when it starts click the
close button
and
choose shut down
. See if that works..
And you could also just uninstall the virtual machine by going into
control panel
and then go under
Programs
click
uninstall a program
. Then you will have to reinstall it..
Hope this Helps..and Happy Holidays..:)
EDIT: You could also just have it shutdown instead of Hibernate when you click the Close button on the Virtual Machine. Just click
Automactly Close with the following action
button and chose
Shut Down
.