According to your screenshot, you have not installed any third party software on your XP Mode. The host's
Start > All Programs > Windows Virtual PC > Windows XP Mode Applications
menu shows only installed third party applications,
not those
included in XP like Paint, Wordpad, Notepad etc.
When there are no installed third party applications, the menu is empty or not showing at all. However, there's an easy trick to add built-in XP applications to that menu. I'm using XP Mode's Notepad as an example here:
In XP Mode, click Start, right click All Programs
Open Programs > Accessories folder
Copy Notepad shortcut
Go back one level, to Programs folder
Paste the shortcut here
Turn off XP Mode
The result: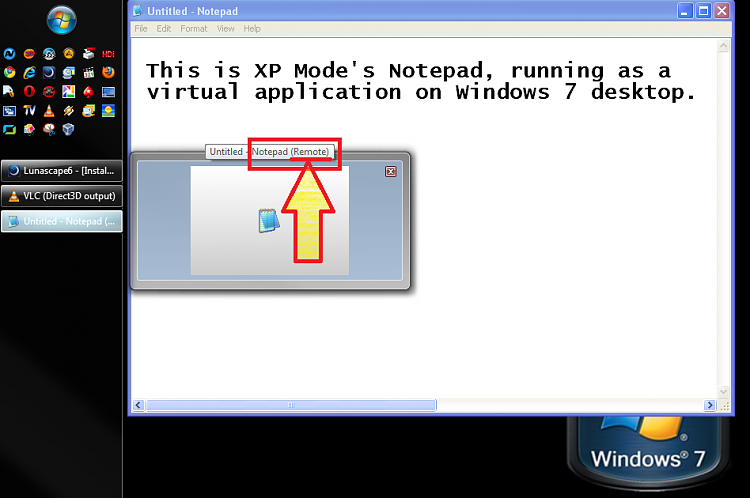 XP Mode Notepad is now found in XP Mode Applications menu, and as shown here running as an independent virtual application on Windows 7 desktop, as the Taskbar Preview mouseover balloon tells.
Kari