Hello Knoxbury, welcome to the Seven Forums.
The CD/DVD drive in XP Mode is a virtual drive. You can mount an ISO image to that, or access one of your host's internal or external CD/DVD drives through it. Changing the drive letter does nothing.
To mount an ISO image or access one of the host drives, you have to go to XP Mode's settings. Choose
DVD Drive
on the right pane and the drive or ISO you want to access on the left:
If you have
integration features
installed and enabled, you can access all drives on host machine (HD's & CD/DVD's) simply from Explorer: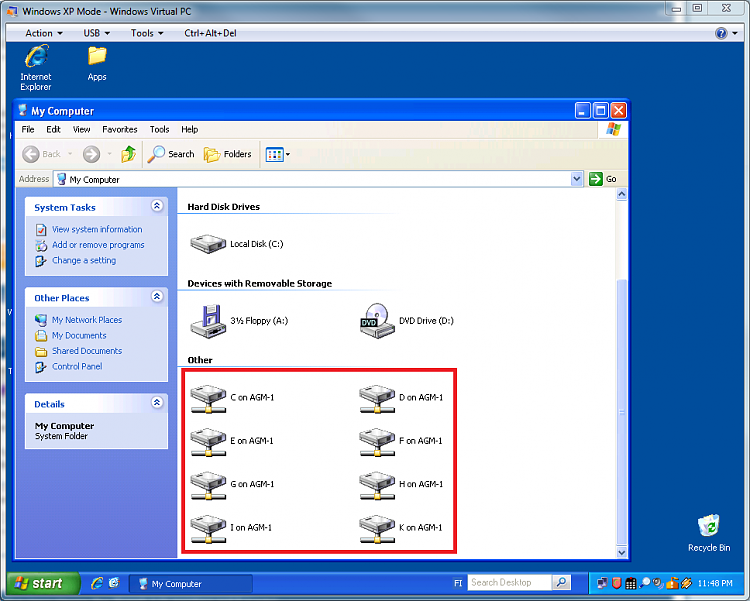 Read
this
to learn how to install and enable integration features.
Hope this helps!
Kari