My fellow virtualization friends, here's a warning:
Do not in any circumstances install and use VMLite, if you don't want to screw your VirtualBox!
This is how my Sun
VirtualBox
looked before installing, a few different Linux distros and Windows versions, all working perfectly well: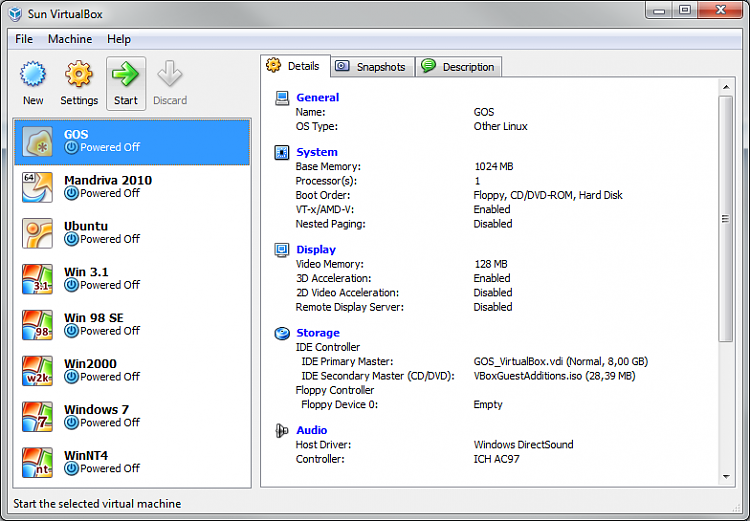 To test
VMlite
, I downloaded and installed it yesterday. Let it setup
VMlite XP Mode
. It took ages but was finally done.
Launched VirtualBox. First sign that something was wrong was this:
My registered,
English
Sun VirtualBox shows me an empty registration form in
German
! WTF, I thought and closed it, only to see this: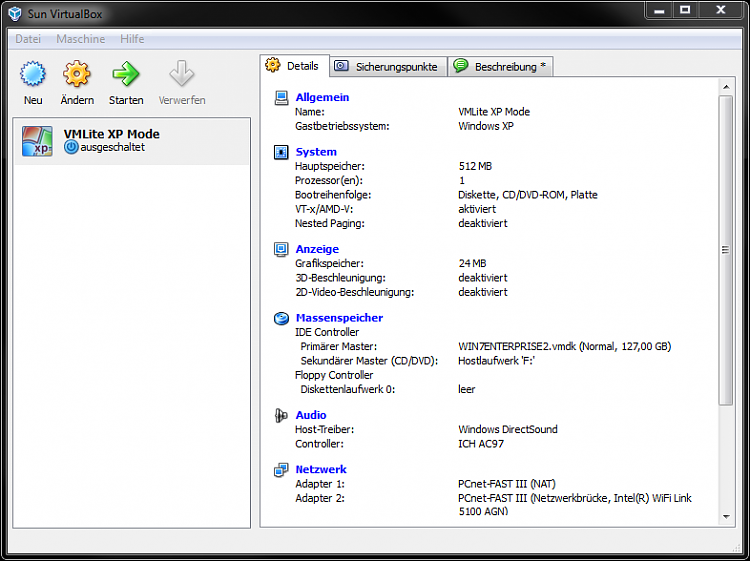 All my virtual machines gone, replaced with VMLite XP Mode.
AND MY ENGLISH VIRTUALBOX HAD CHANGED THE LANGUAGE!
I'm running an English Windows 7 Ultimate, my working language is English, all my software is English and I would never install or use a German version of anything if there is an English or a Finnish version available.
VirtualBox was downloaded and installed as an English version, on an English Ultimate. So VMLite, without asking my permission, checked the system location data and decided that this user is certainly happier when we surprise him and change the language of one of the most important applications he has!
So, next logical step was of course to uninstall VMLite. After unstalling, I launched VirtualBox, only to get this:
Of course it was also in German, saying that the COM-object can not be used and the application must be closed.
Next step was naturally to try VirtualBox repair installation. Reboot, launch VirtualBox. What a relief! All my virtual machines were there, and VirtualBox was once again in English.
Decided to test and see if my virtual machines work. Launched Mandriva Linux. Got this:
And after pressing
Abort
, this:
Tried every virtual machine. Same error.
Started the repair process. After manually uninstalling and reinstalling VirtualBox and a couple of reboots, I had to manually setup my virtual machines back. Everything works now but
you can be absolutely sure that I am never going to use any products from VMLite, and I am going to tell this to anybody who wants to hear about it, using all the possibilities I have
.
I have never seen a program behaving this bad, hijacking and destroying another program.
Notice please: before talking this harsh about a program, before recommending not to use it, I must of course be sure that I tell the facts. I have now repeated this procedure 4 times to be sure; I've uninstalled VirtualBox and VMLite, reinstalled them and exactly same happens every time.
I am as sure as it is possible to be.
Very honestly and sincerely,
Kari