Hello Kshill5, welcome to the Seven Forums.
First of all, you can not have two computers on the same network with same name. That's an easy way to difficult networking

Change the name of the XP Mode virtual machine to something different than your host.
Secondly, the best way to access host shares and drives from XP Mode is to use host's NIC also in XP Mode. This can be changed from XP Mode settings > Network: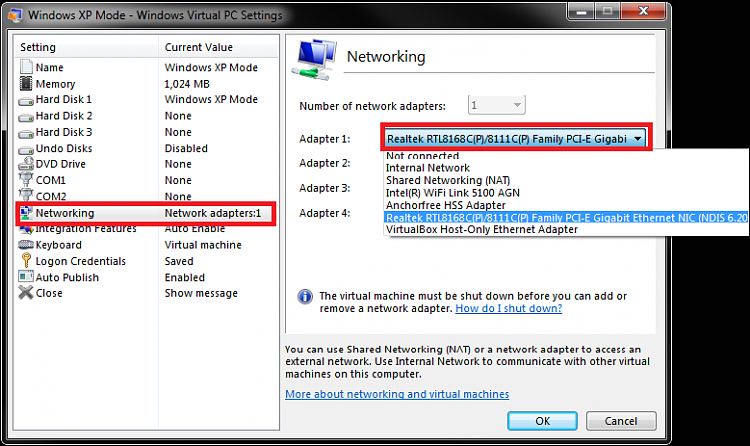 This allows XP Mode to see all the host's drives and present them directly in XP Mode's My Computer: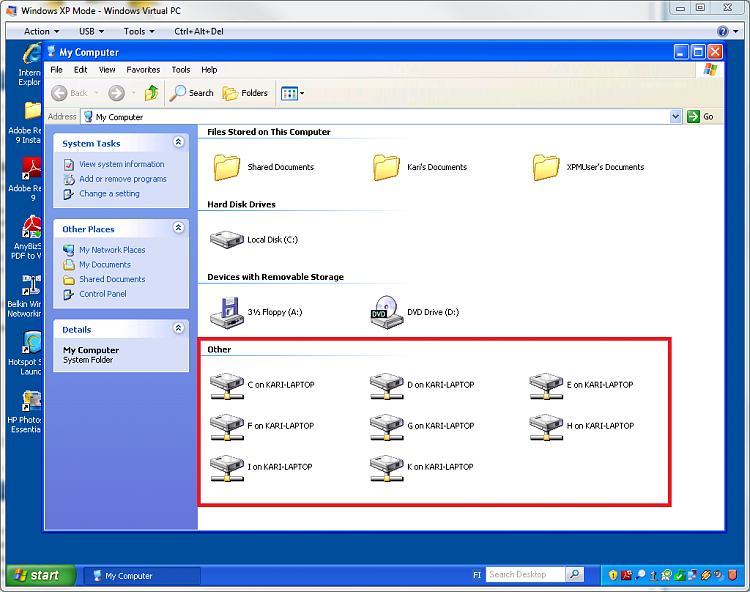 Integration must be installed and enabled to allow this.
Kari