This old man is freaking frustrated.
I am not so sure that having Win 7 with SP1 integrated is worth all the time and effort.
I followed the instructions in the tutorial until I got Step 14.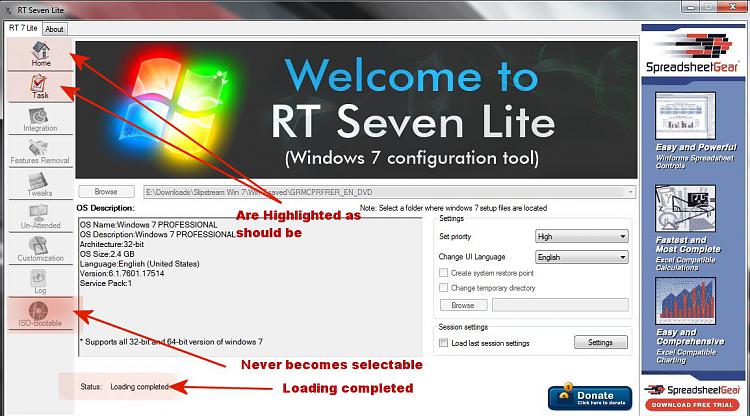 With
Task Selected
and
Loading Completed
, the ISO-Bootable Box never became active.
It had taken at least 1.5 hours to reach this point and it was completely wasted.
I have no idea why I could not proceed past this point.