Hi,
I'm in the last stages of reinvigorating a friends PC, and have had some problems with Windows Update.
As it stands, this system is using Windows 7 Home Premium SP1 x64.
The error I get is shown in the attached image.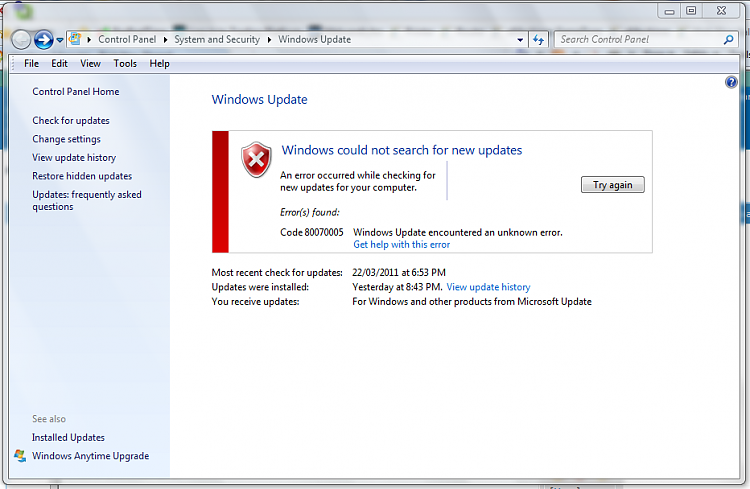 I have run the Windows Update Troubleshooter which reports that the error has been fixed (see image), but if I immediately go and re-run Windows Update, the same message appears.
I have checked for
C:\Windows\Logs\CBS\CheckSUR.persist.log
but it doesn't appear to exist.
I am trying to run the Windows Update from a standard user account.
Can anyone suggest a possible fix?
Thanks,
Golden