I gave my facts as stated in the links. Just because they won't intstall doesn't mean you don't need them, It just means something preventing them from installing.
The fact that someone is just telling you to hide them isn't "fixing" the problem, it's just hiding it.
My advice
BTW.....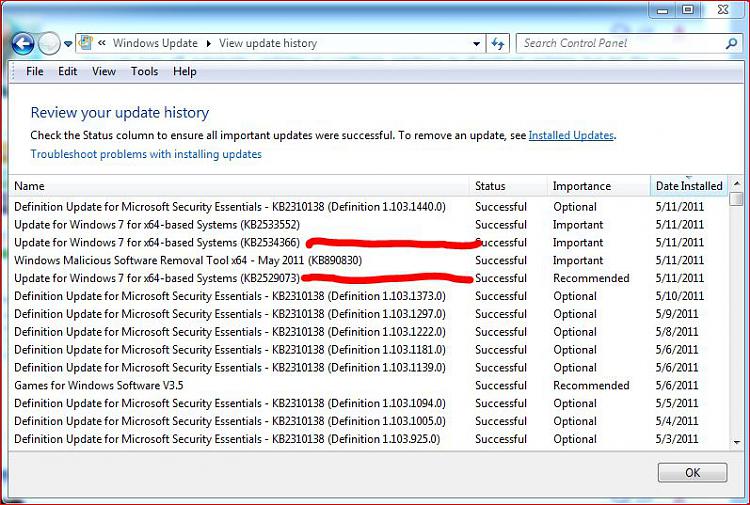 Windows 7 Ultimate X64, SP1 Installed.
Now, if you don't have SP1 installed, the above "won't install" - however it doesn't mean it's not "required" It just means a "prerequisite" is missing..... in this case SP1.
Now, we can argue as to whether SP1 is "required" I suppose, but....