I have been trying to update using no antivirus. I specifically did a clean install with no antivirus software to try. The system is using the windows firewall with settings as they were installed. A few other strange things with the system:
I tried to install MSE and right at the end of the install it fails.
After the computer has been running for a minute or so it notifies me that Windows Defender needs to be turned on. If I try and turn Defender on it just sits there trying to start and eventually fails and times out.
I also tried to manually install SP1 and that failed. At one point I tried to do an Upgrade install with Windows Home Premium. I checked download updates and it downloaded a very small update and started installing. At the end of the install it said some hardware wasn't compatible and rolled back. This was at the part where it had already loaded video drivers and everything. Except for the Asus p8z67 and the new i2500k the hardware is exactly the same as what was running on this windows disc for several months perfectly. In the device manager everything shows as having drivers. I will attached a picture of my non pnp drivers.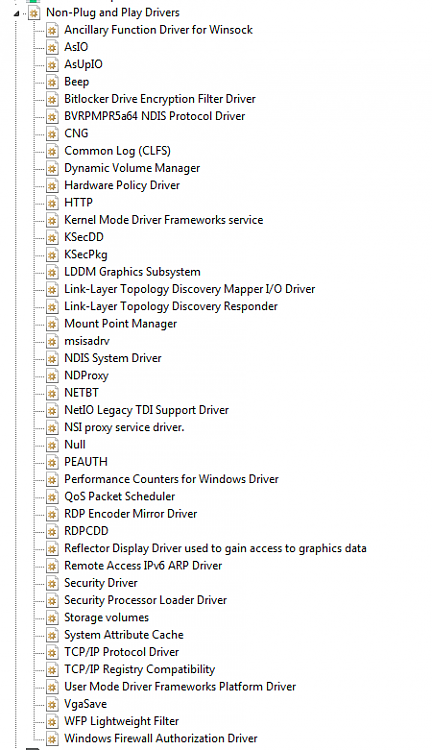 I have run Malware bytes, Avast and several other scanners with non of them showing me any malicious results. I will run CCleaner in a few hours when I get home.