Luciana, Welcome to the Sevenforums!
I am afraid I am having a hard time understanding all of what you meant to say. I have taken the liberty of writing it out as I read it, based off of what I could understand, but please correct me if I got any of it wrong.
'~'
Hello everyone!
A week ago I tried Windows 7 Enterprise x86 (32bit) on my old XP Professional (with SP3) computer.
After the windows updates, I deleted (at my own risk) these folders:
- C:\WINDOWS\SoftwareDistribution\
Download
\
- C:\WINDOWS
\$hf_mig$
\
- C:\WINDOWS
\$NtUninstallKB********$
(All of this folder)
This way I am able to save more space
Does anyone know if Windows 7 uses these folders?
Thank you in advance!
Luciana
'~'
Luciana, I have the download folder in windows 7: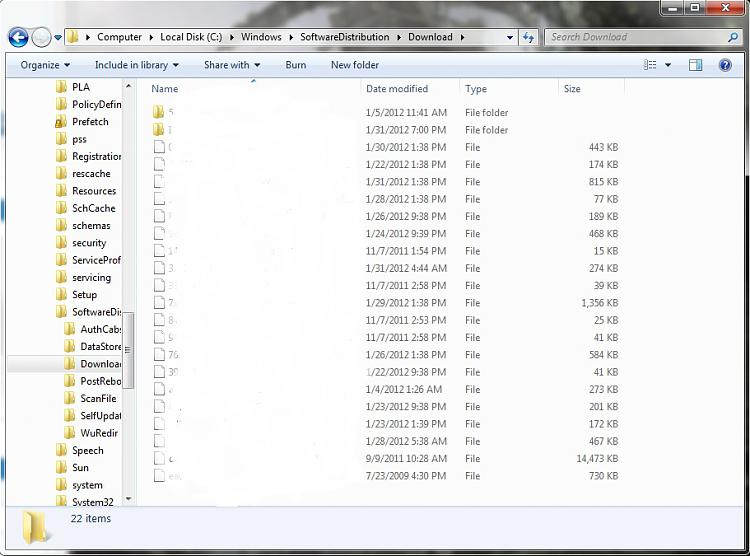 But I could not find the other folders, So I am not sure about them
Also, if you are looking for ways to save space and/or make your computer faster, check out my link to optimize windows 7 in my signature below >
V