You should be able to cancel the updates.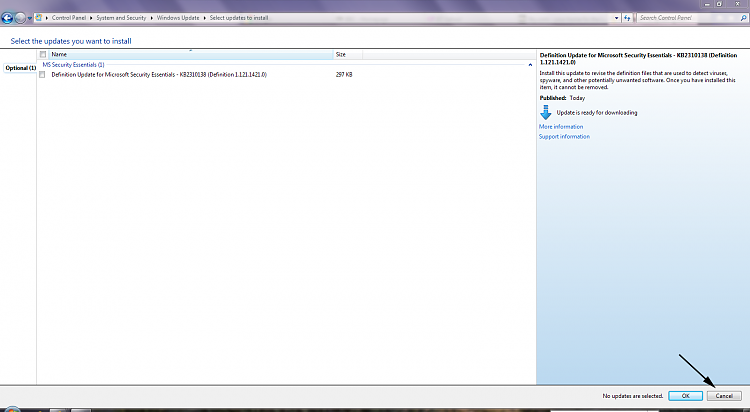 If that doesn't do the trick you'll have to force a shutdown by pressing the power button until your computer shuts down.
When you restart your computer you may well be prompted as to which option you want. Choose Start Normally then download and run SURT as I suggested.