Has anyone else had this issue?
I've been recieving Updates as normal from Windows Update, but there seem to be problems with some Defender Updates (see Pics)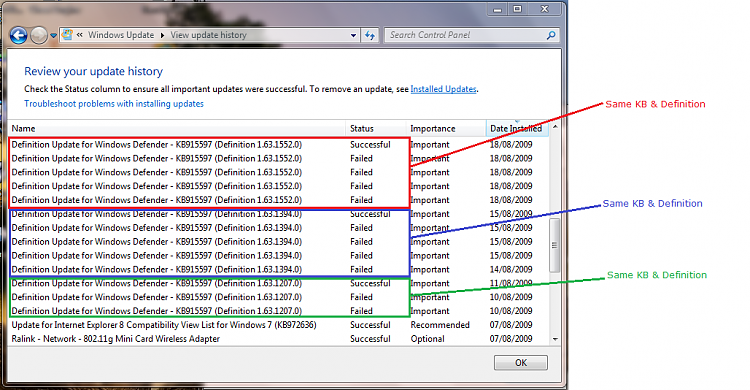 As you can see from the different coloured sections, the same KB/Definition fails many times then Succeeds, but some install 1st time. It's a rather strange issue

I have noticed that a reboot causes the 'Failed' Update to 'Succeed', could it be a problem with the RTM or with Windows Update?