Have a look at the init.wcl and int.w00 files with a hex editor - hxd is free and easy to use.
HxD.zip
A .wim file looks like this:
The .sny files look like this:
Simple to replace those first 16 bytes with the correct ones.
Copy these and paste them in
4D 53 57 49 4D 00 00 00 D0 00 00 00 00 0D 01 00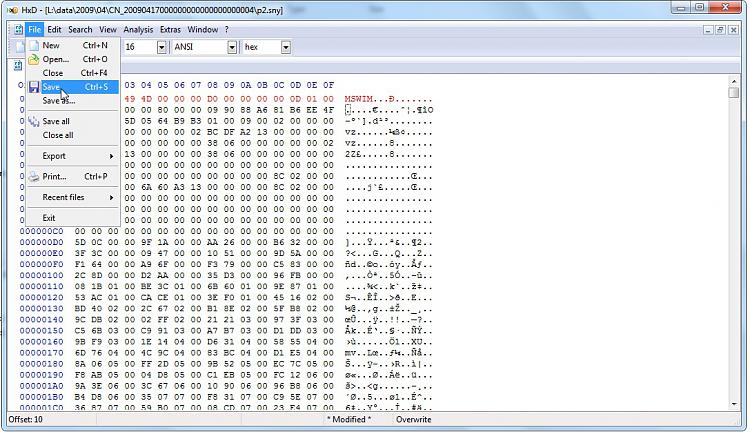 Now if that worked, it is a .wim and opens fine with 7-zip.
Hopefully you will see these inside. If so, that is your Install.wim.
Just rename it to install.wim.