Hello. It appears I'm unable to update my Windows Home Premium 64bit.
It's a problem I've had for a long time, and stupidly enough, forgot about. I just recently noticed
again that my pc never has Windows Updates, and when I tried to click the Windows Update button,
I get: Windows Update encountered and unknown error. Code 8024402C
Screenshot of the error: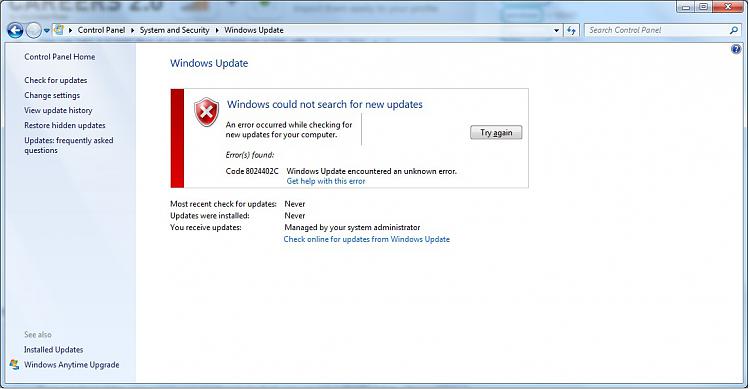 Zipped CBS folder:
Attachment 283145
Also of note: I've experienced a startup issue twice now this week. Windows appeared to be unable
to start up, and I had to use Startup Repair. Might be related.
Thanks in advance for the help!