I'm stealing the title of
an existing thread
because the opening post is identical to my situation, except I'm working with
32-bit Windows 7 Pro
on an
Acer Travelmate 3004
notebook. Unfortunately, I'm still stuck, whereas that poster got lucky. Per
the Windows Update Posting Instructions
I'm starting a new thread.
I get stuck on
Step #1
, running SURT. After the initial "Preparing the installation..." screen, I'm prompted: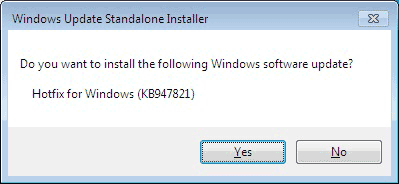 If I click "Yes"
it goes through the motions (for twenty or more minutes) of installing that KB Hotfix. When it finishes it is necessary to relaunch SURT, and again I get the same prompt. (Even after a reboot.)
If I click "No"
: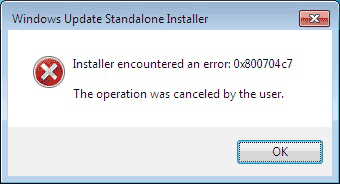 It's an endless Groundhog Day loop. I can't get beyond updating that same Hotfix.
Step #2
:
Quote:
Microsoft Windows [Version 6.1.7601]
Copyright (c) 2009 Microsoft Corporation. All rights reserved.

C:\Windows\system32>sfc /scannow

Beginning system scan. This process will take some time.

Beginning verification phase of system scan.
Verification 100% complete.

Windows Resource Protection did not find any integrity violations.
Step #3
not relevant, as there are no error messages. I'm simply not able to get updates for MS Office.
Step #4:
CBS.zip file attached
___________________________________________
Where do I go from here?
FYI, this is an old laptop for my 96-year old mother, and I want Windows Update to work seamlessly in the background, including updating the MSOffice suite.