I'm yet another possible casualty of the dreaded KB3004394 update. However, in spite of my Installed History Log saying my computer had downloaded and installed it, I can't find it in my Installed Updates window, like so: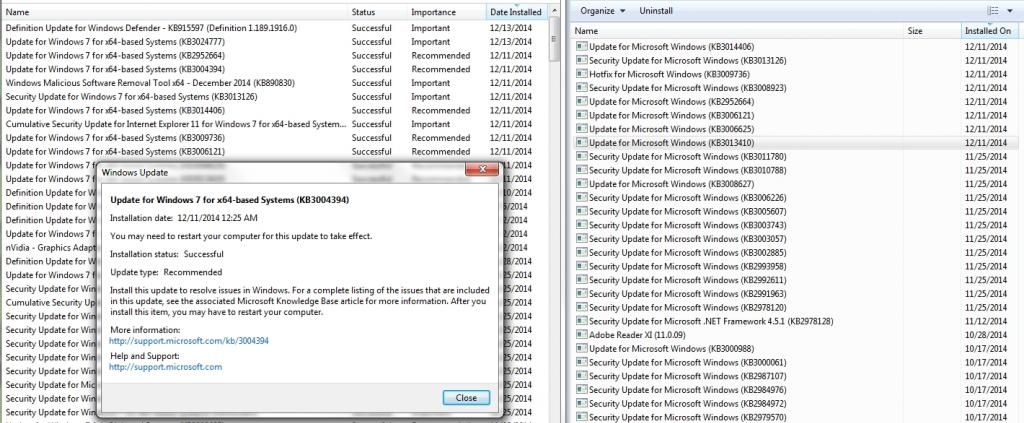 I've run SURT through an elevated command prompt and found no issues. This update's been keeping me from installing my new wacom tablet, and this computer's been the only one that I haven't been able to simply uninstall directly from the update menu to resolve my issues with installing my wacom tablet.
Let me know if there's any other information I can give! I had to edit my log package down to just a few items because of the file size cap.