Hello guys, i stared installing the System Readiness Update and it was almost done but got stuck for about 20 minutes, and then i click cancelled and because i didnt have pateints i went to task manager and closed it from there, now when i open it, it starts off normal and says.
Initializing installation... done!
Installing Hotfix for Windows (KB947821) (update 1 of 1)...
But literally the bar is not moving at all for almost 20 minutes now.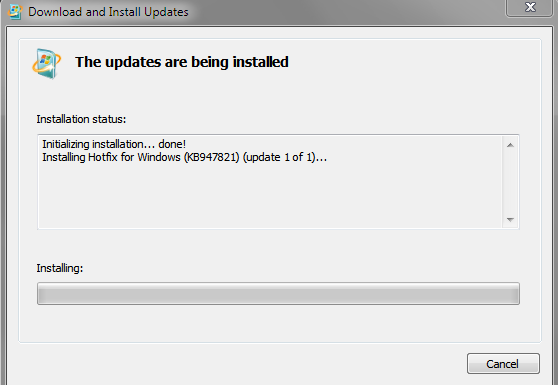 I dont know how to get it to move, i would really appreciate it if you guys help.