Well, here is what happened Yesterday evening in my updates.
I was checking (again ) if nothing had slipped through the net in the past and, Yes, I found KB 3083324 was installed on 15/9/2015.
I uninstalled it. Then, for a while, my system was very slow and sluggish till all of the sudden, it got normal again.
I thought about it and went to look in Windows Update.
There all my hidden updates ( that's now empty ) had moved to Updates waiting to be installed, so now all the nasties are there ( see image)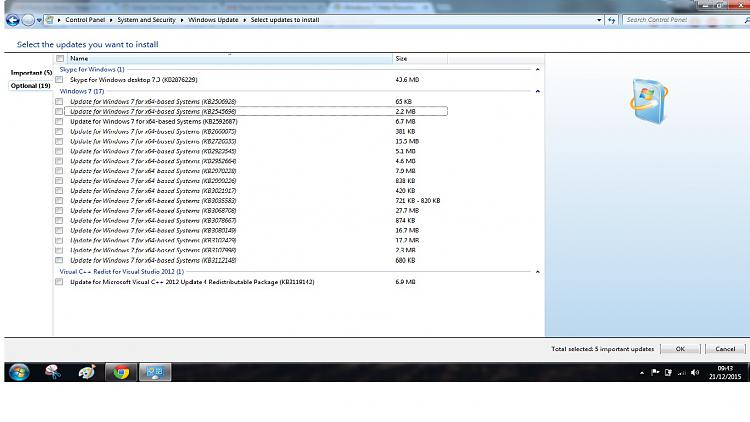 and I am told I have never updated

.
I am thinking, no sense in hiding them again, better leave them where they are.
Plan B : I could do a system restore till 19 December ?