Hello, as I was trying to download the Sp1 update (kb976932) for my windows 7 professional I encountered an error.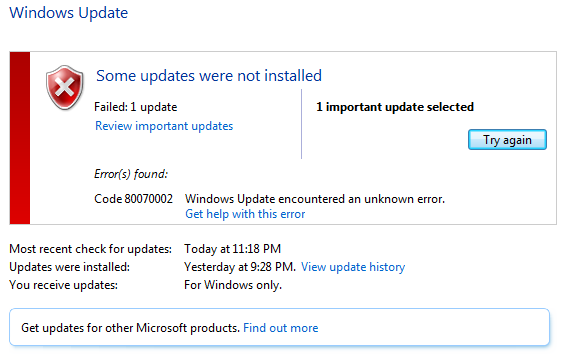 I ran Windows update diagnostics but my download still stops at 29% and then gives the error.
I have Attached my cbs and my sfc detail file to my post.
I am currently downloading SURT, due to my internet it could take a few hours.
Any help is appreciated. thank you:)