I'm working on a Windows 7 machine that just won't run Windows Update. I've fixed lots of Windows Update problems before, but this one's got me stumped.
Here's the chronology:
1) If I try to run Windows Update, I get this result: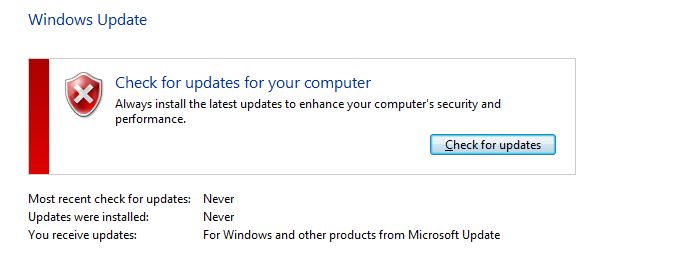 2) I choose "Check For Updates", and I get this result: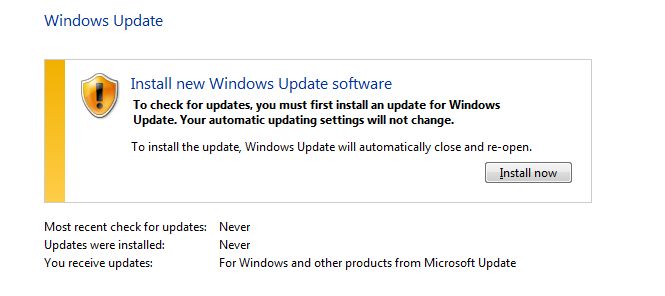 3) I choose "Install Now", Windows Update closes momentarily and then re-opens with this error message: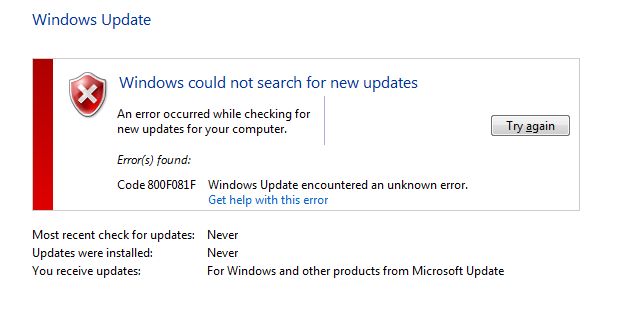 I've tried running the Windows Update Troubleshooter (WindowsUpdateDiagnostic.diagcab) numerous times, and it doesn't fix it. I get this result: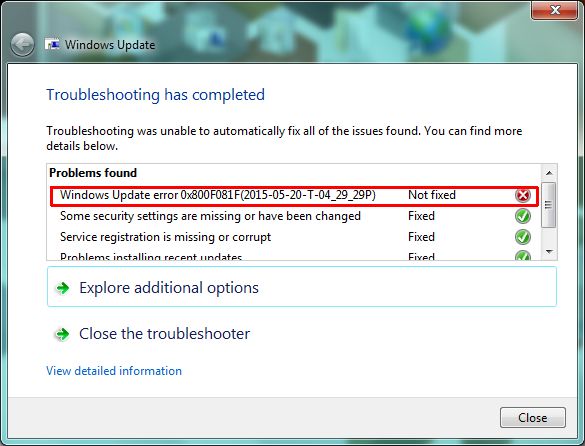 Curiously, if I choose "View Detailed Information", it says that it DID fix the 800f081f issue (which, of course, it hasn't):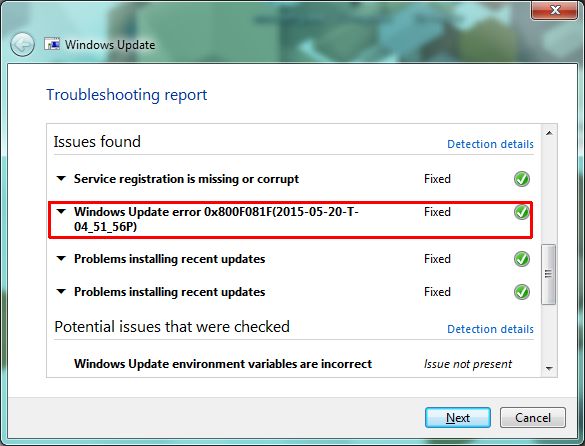 Some additional info:
I've run the System Update Readiness Tool (KB947821) numerous times. CheckSUR.log indicates that no errors were found. All my logs are located in a .zip file here:
http://www.frontiernet.net/~johnnyzero/WU_hell/CBS.zip
Also, I've run SFC /scannow (no integrity errors found), and I've also run chkdsk /f on my hard drive.
Any help with this nightmare will be MUCH appreciated.