I downloaded and installed the System Update Readiness Tool for Windows 7 for x64 based Systems (KB947821), but nothing appears to happen after the installation completes. The file that was downloaded is - Windows6.1-KB947821-v34-x64.msu.
Step 3 says "Leave it to run uninterrupted. It may appear to freeze or hang, but this is perfectly normal. If it still hasn't finished after a few hours, then notify us in your post.", but absolutely nothing appears to be happening after the installation completes. Is there a specific process or service that needs to be running that I can check to verify that SURT is actually running?
sfc/scannow reported no problems
The error code returned is: 80070424
The update that fails is: Security Update for SQL Server 2008 Service Pack 3 (KB2977321)
Is there a way to determine which installed application is associated with the the multiple SQL programs that appear in "Control Panel/Programs and Features"? Same question for the multiple C++ programs? How is anyone supposed to be able to determine which actual application program any one or more of them are associated with?
The problem with this SQL patch began in August of 2014, and I'd like to find a solution before the upgrade to windows 10 at the end of July.
Any help would be deeply appreciated.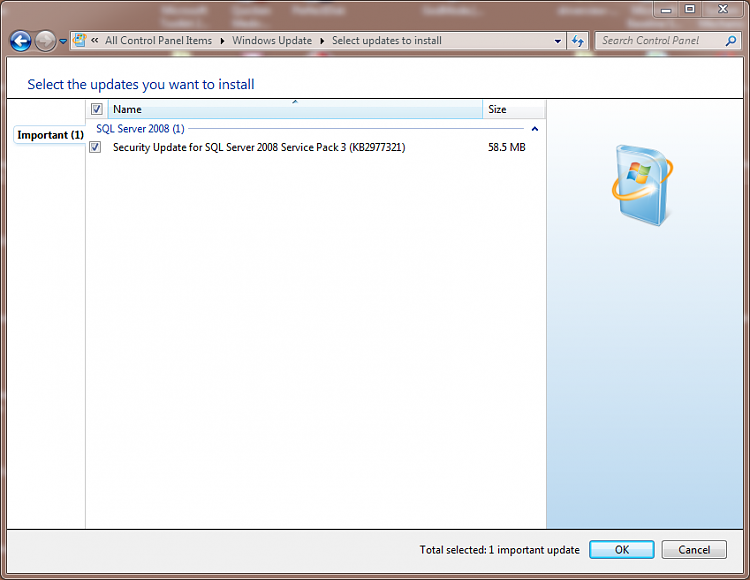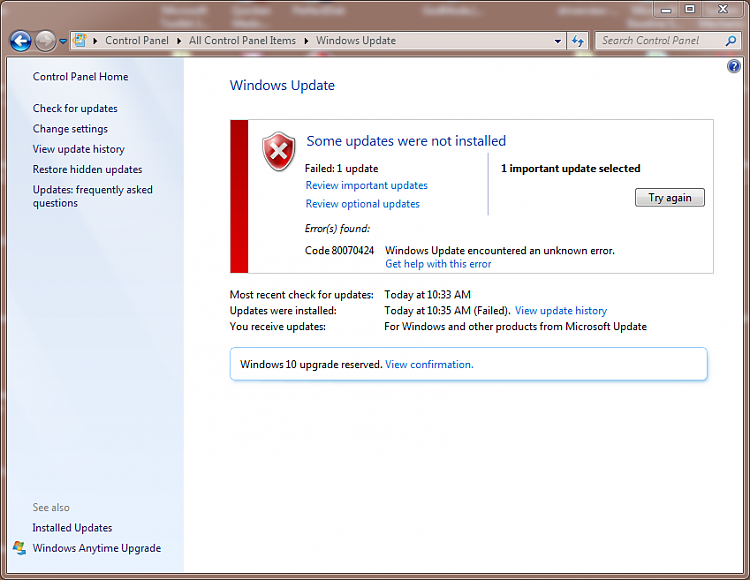 Attachment 361706