It said it was activated after phone registration.
Installed yesterday's updates all fine.
CCleaner, but haven't run that in a week at least.
No IObits products.
---------------
Noel, here it goes. I get (perhaps due to a setting or security software):
The validation process cannot continue because your web browser may not be configured to run the required script. To continue with validation, please try the following:
Click Validate Now to launch the alternate validation process (optimized for browsers unable to run the original validation script).
When prompted, click Save or Run this program from its current location.
So I save and run, I get: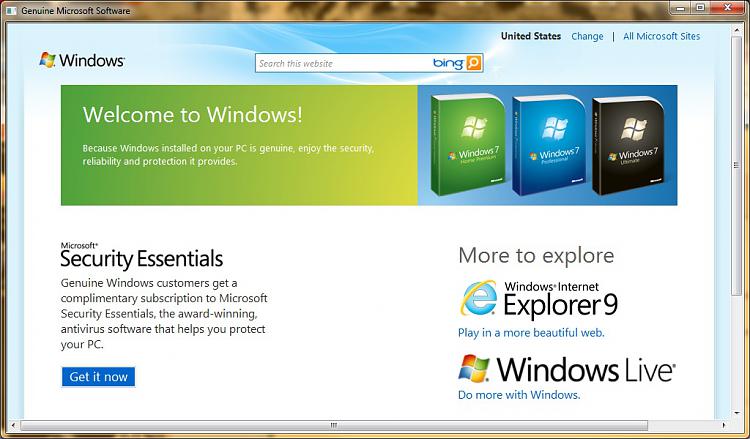 Thank you both for the interest, anything else you require? (I won't be home until 21:00 local time).
Note: IE validation show US. I am not in US, but locale is set to it.