I just built my new PC a few days ago, and installed Windows 7 a couple days ago through an ISO I had. Installation went great, however upon searching for updates, 182 of the 188 available updates have failed numerous times after trying to install them. Just before posting I tried to install them again and it came up with this: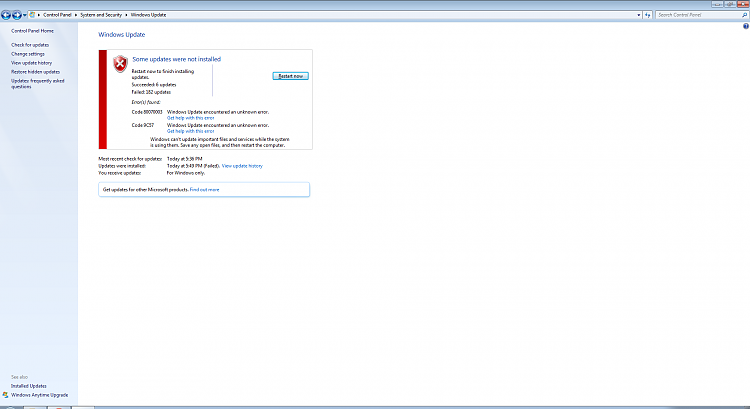 I also took a screen shot of the update history in case you need to know which updates were actually successful.
Not sure how I'm supposed to upload the CBS file because even after compressing it, it is still 100MB and the max you can upload is 8. Any tips?