Woah! some have been banned for "trolling" for less than what is being implied here. But I am totally in line with your sentiment. My observations have been very much the same.
THE ISSUE AT HAND:

I read the "Notice" I received after posting this question and decided to follow this path.
1. System Update Readiness Tool (SURT)
Under Download the System Update Readiness Tool, download the appropriate version of the SURT for your version Windows, and save the file to your Desktop.
NOTE: It is likely that we will need to run this file multiple times, so make sure you keep it.

System Update Readiness Tool fixes Windows Update errors in Windows 8, Windows 7, Windows Vista, Windows Server 2008 R2, and Windows Server 2008
Double-click on the file to install it.
Leave it to run uninterrupted. It may appear to freeze or hang, but this is perfectly normal. If it still hasn't finished after a few hours, then notify us in your post.
NOTE: I had already tried this step once before with no luck.
2. SFC Scan
For how to run, see: sfc /scannow
3. Windows Update Error Codes
In your post, you need to specify what
error codes/messages
you are receiving when an update fails. The screenshot below shows where error codes are displayed:
Generally no errors occur, but that is not to say that things do not happen.
1) The Process entry in task mgr takes overwhelming majority command of the system and runs forever...hours and hours.

Windows Update dialog is seen below and has been that way for hours and hours!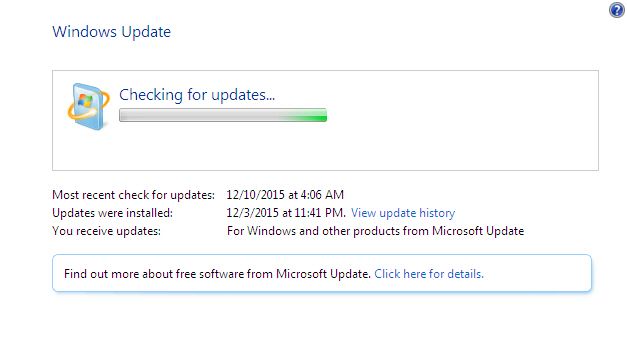 4. Log Collection
The steps that we have done have limited automated fixing capabilities, however they are excellent diagnostic tools and generate very informative logs.
Navigate to the following folder:

C:\Windows\Logs


Right-click and on the CBS folder and select Copy.
Minimise all open windows and right-click on your Desktop, then select Paste.
Right-click on the CBS folder on your Desktop and select Send to > Compressed (zipped) folder.
A file, CBS.zip should appear on your Desktop.
I did do step 4, but the compressed zip file is 32M and there are no instruction on what to do with it anyways.
5. Start a New Thread
That is where we are now!

Honestly, I am surprised that I could even post this with the svchost process running as it is.


Hey, Hey!I have finally received information on updates.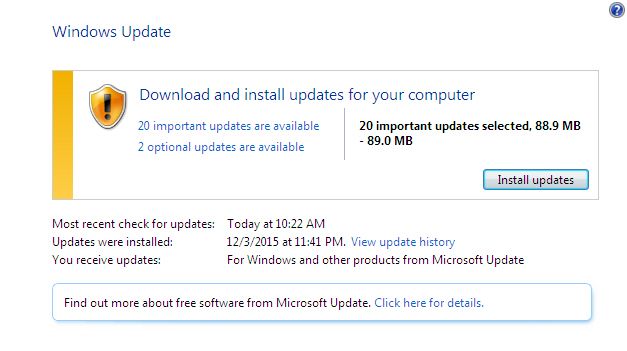 Any wagers on how long it will take to DL these updates and install them, if at all?
Started at 10:28AM. See you
soon!