Thank you for your reply
I already ran the option that was in your first link --- this one below, which then found the two KB's Ive still got
Type powershell an
ap on the Windows-key, type cmd and hit enter.
d hit enter.
Use the command get-hotfix -id
Also I have already done your second link via the Option 2 method -- this route,
Computer Configuration/Administrative Templates/Windows Components/Windows Update
(as the picture below )but must of done it whilst the two kbs were not ret removed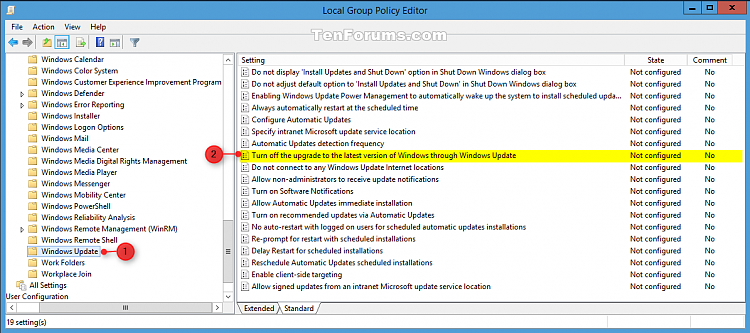 So to now remove the two KBs that I have do I just go to installed updates and uninstall or do I go --
Use the command wusa /uninstall /kb:2952664 to uninstall a patch.


Im thinking that Controll panel/view installed updates and then right click remove sounds easier to me but is that the same thing as using the command line thing, and by installing those 2 kbs will that remove the gwx folders I found or will I have to remove those separately.
Told you I was confused !