Just reinstalled Windows 7 Home Premium (64 bit) and i am having troubles doing the first windows update. I have googled around and it seems like other people are having this problem as well, here is a list of fixes i have tried.
I have tried installing both of the updates listed below, but they are stuck at the screen below when left loading for a few hours. When i try to cancel, nothing happens, and i have to end the process manually.
KB3102810
KB3172605

I have also tried the link listed below, and here is what it gives me.
https://support.microsoft.com/en-us/kb/971058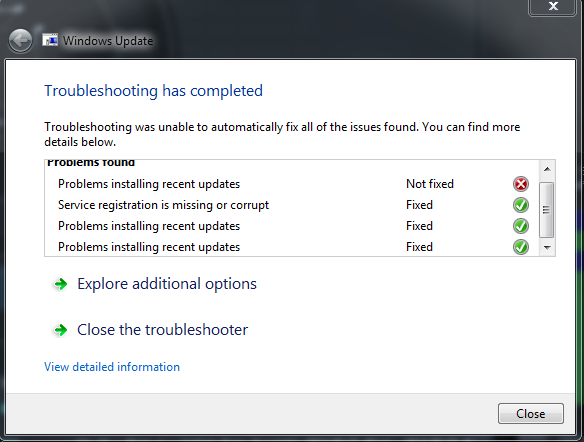 When i ran it again, i got this.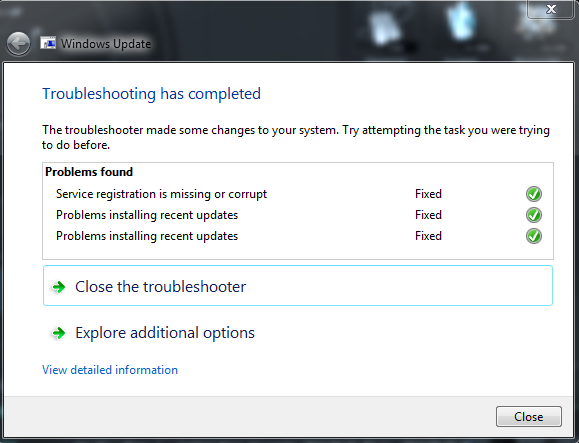 and when i ran it a 3rd time, i got exactly the same result as the screenshot directly above,
So i tried to run windows update again, i got the error code 80244019, so i went to the URL
Microsoft Community
, but the "Turn on DEP for all Programs and Services except those I select:" was already set to the correct one according to the webpage.