I have just completed a new install of Windows Home Premium 64-bit with Service pack 1 and the most current rollup update (KB3125574, with prerequisite updates as well) pre-installed. Whenever i try to search for updates with windows update it just keeps searching for updates.
The following hotfixes have also been applied (successfully, none failed):
-KB971033
-KB3102810
-KB947821
Every time I restart windows and try to check for updates, Windows Update reports that it has not checked for updates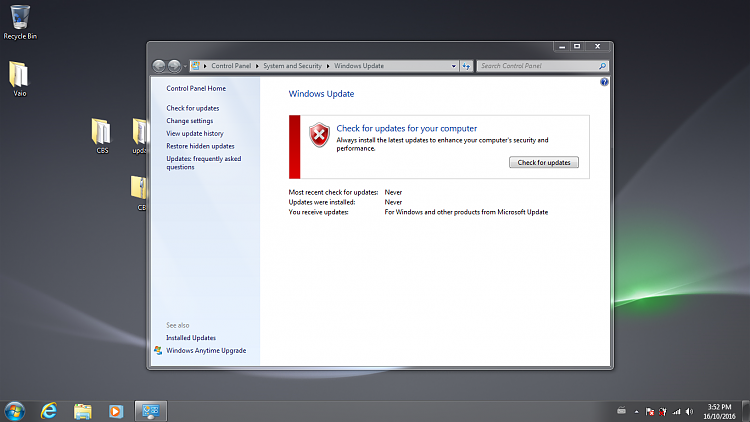 and if I try to search for updates it just sits on "Checking for updates..." (for days).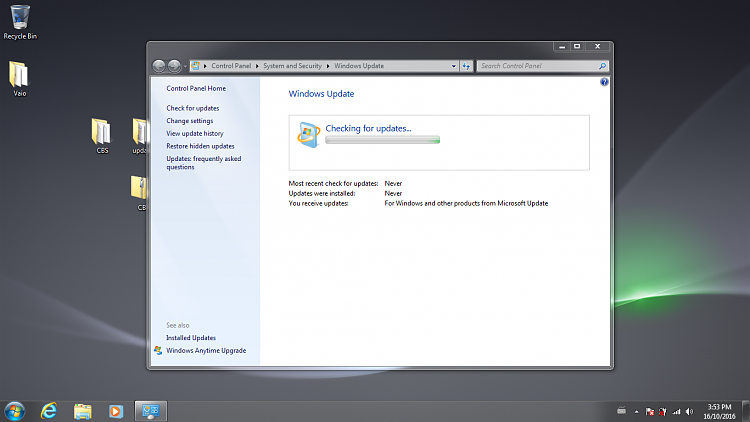 My CBS.zip is too big to post to this forum :/