I have used MSE for many years.
Keep up with new viruses and malware is a challenge to all anti virus and anti malware programs.
I manually update my MSE and and Malwarebytes Premium several times a day.
I also check my browser and all it's plug in's and add on's once a day.
**It's a never ending battle and will always be. Seems like their are more bad guys than good guys.
MSE updates always start with this.
(KB2310138)
then the new update version.
Example as per picture.
KB2310138 definition version 1.231.48844.0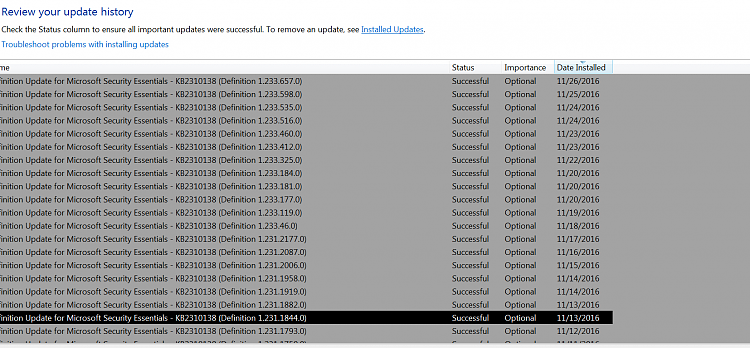 Jack