Hi everyone.
I had a problem when tried to install Code Composer Studio. At some point an error occurs and message is displayed telling me, that installation cannot further be proceeded, because I am missing
Windows patch KB2999226
. Thus I tried to install it individually, from Microsoft Download Center.
When trying to install it, I get message that patch is not applicable. I opened
Windows Update
to try to install currently pending updates, out of curiosity if that might solve problem. But updates fail to install, or installation lasts for hours before I cancel it. Here's the image:
Entering
Update History
showed me that almost every update since end of the year 2014. failed to install. Another image: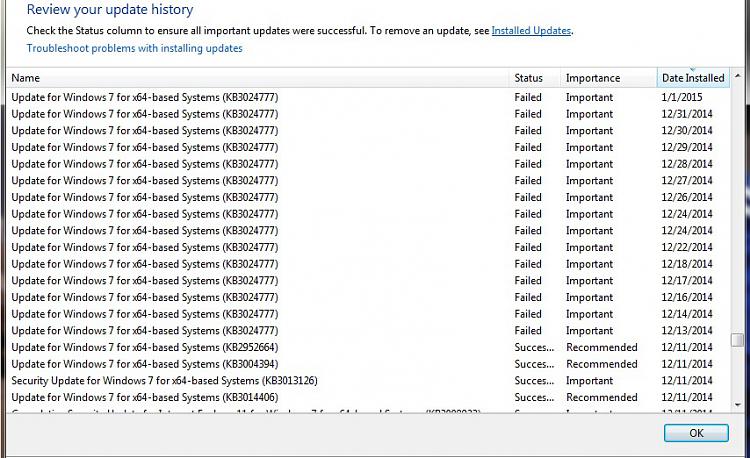 sfc scan
verified there are corrupted files but it couldn't fix them all. Here is the CBS zip file:
Attachment 398239
I am using Windows 7 Ultimate x64, Service Pack 1.