The system in question is Windows 7 Professional 64-bit, version 6.1 (Build: 7601 Service Pack 1). Trying to install the June 2018 Security Updates, both via Windows update and manually, but it fails:
Quote:
Installation Failure: Windows failed to install the following update with error 0x80073701: 2018-06 Security Monthly Quality Rollup for Windows 7 for x64-based Systems (KB4284826).
The "sfc /scannow" comes up empty:
The System Update Readiness tool does install, but the June Security Update does not: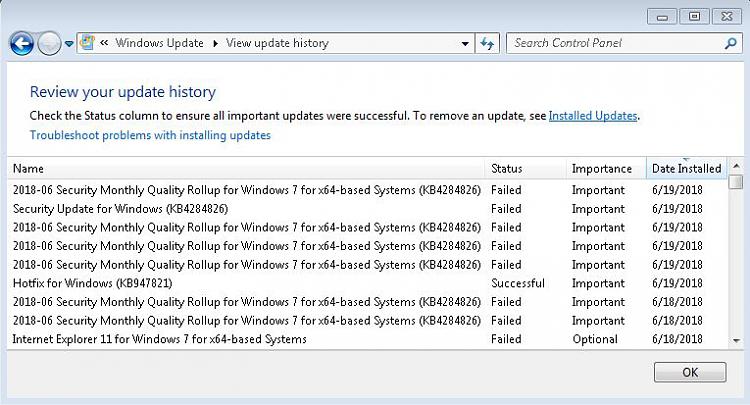 The update for IE 11 does not install either... The CBS log is large, ~335 MBs, even the zipped up file is 17MBs. I did not try repair installation, the chances are that it would not work.
Other than the Windows update issue, the system in itself is working just fine.
Is there a way to fix this system, or just start fresh?
TIA...