Hello,
my system is a Dell Precision T1700 with Windows 7 x64 Pro SPI1 with Symantec Endpoint Protection as AV.
It's a couple of weeks since I have a problem with 3 updates.
The updates are the following
This is what I tried so far:
Sfc /scannow
Check disk
System Update Readiness Tool
Windows Update reset as from here
The WU diagnostic found that something is wrong: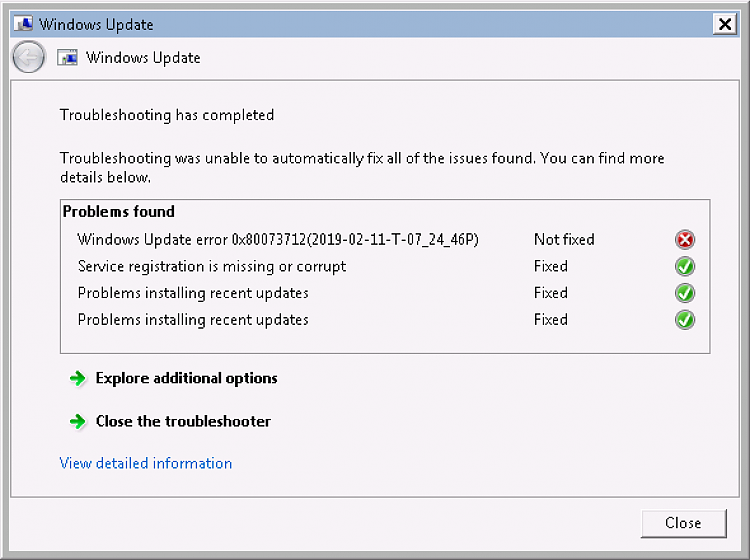 This is the error I get every time: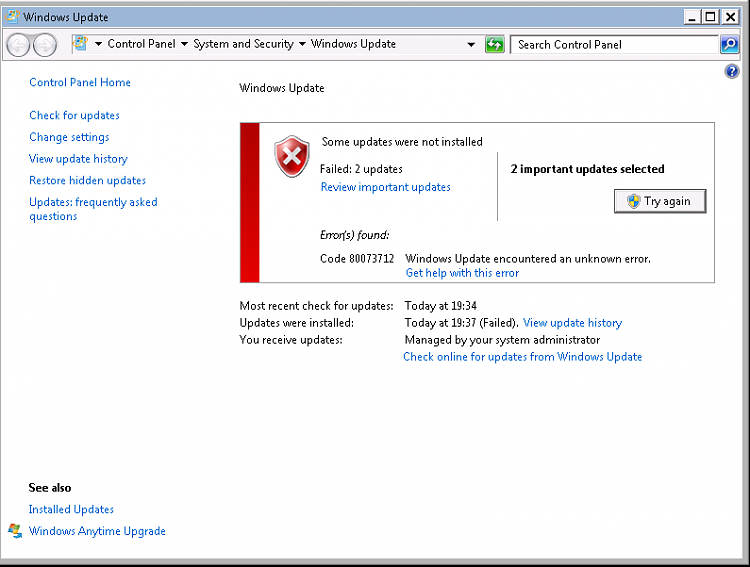 Here you can find the logs of Windows.