Quote:
Once I have backed up the activation code etc using DISM not sure I know how to do it
just fire up dism++.
Click Toolkit in left pane. Then you see Active backup in main window. Click It.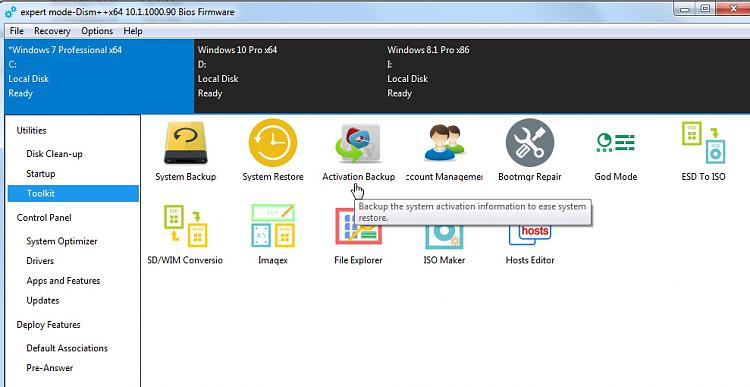 Click Backup.
It is stored in the Dism++\ActiveBackup folder . That is why you must then copy the entire dism++ folder somewhere safe before reinstalling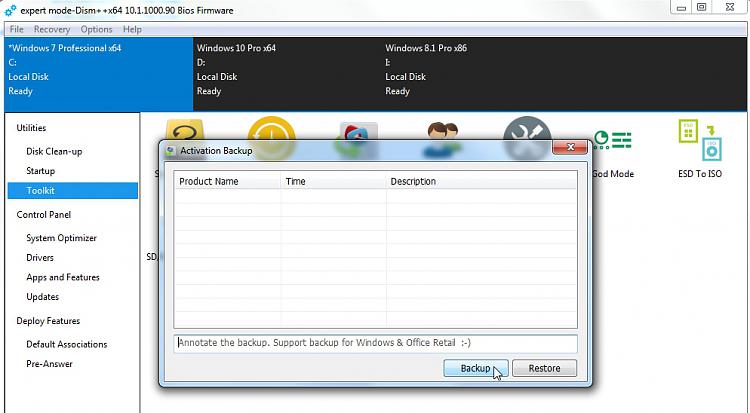 To backup drivers Click drivers in the left pane. Then tick any you want to backup . Then click Export - and browse to folder to export then to. Export into a folder somewhere safe - an external drive/usb stick, because you will need them later.