hi everyone,
earlier on i installed a clean copy of windows home premium 7 64 bit.
when it prompted me to enter a product key i entered the one that's on the case of my computer(the product key is for windows 7 home premium) and when it got the desktop i went into system properties and it says "3 days untill activation. Activate Windows now."
i will now add some screen prints.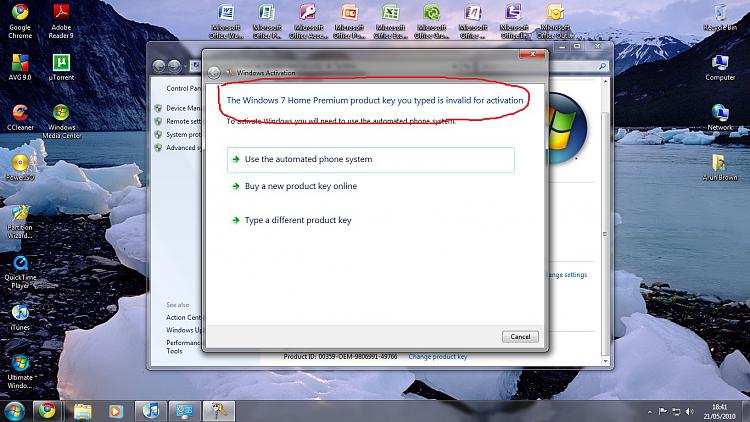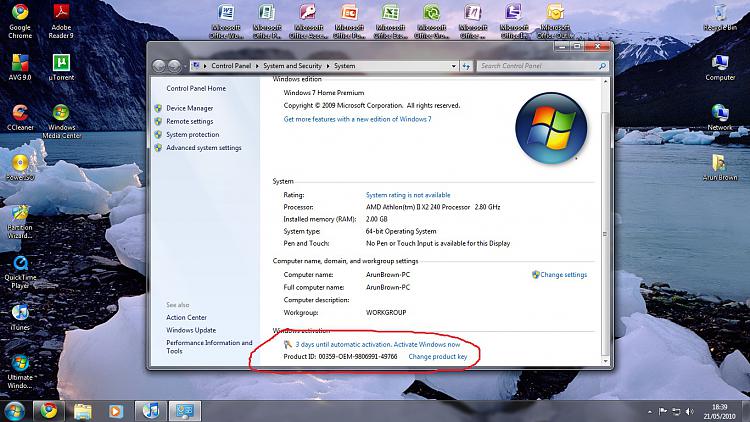 What will happen if i leave it for 3 days will it automatically activate it is a genuine copy?
thanks in advanced.