Hi Golden,
That is a splendid tutorial.
From Nov 2011, I have been directing users who wanted to recover data from unbootable PCs to my thread here
Lucid Puppy way to recover files from a non-bootable computer
Your tutorial now fills the gap that had long existed in the tutorials section of this forum on this topic and makes my thread redundant and history.
I have now tried Peppermint, but I chose RUFUS
Rufus - Create bootable USB drives
to create the bootable UFD.
It has a no-install executable that has a familiar Windows GUI look and it is very simple to create a bootable pendrive. Just show it the location of the ISO and click start and the bootable pendrive is ready within minutes.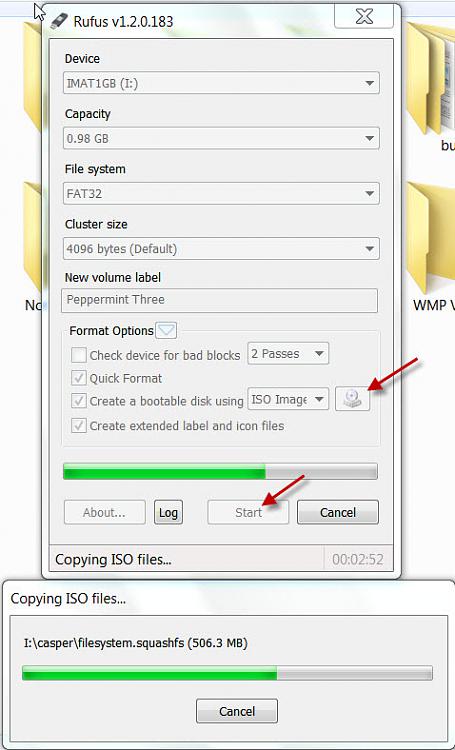 Well, there are many ways of doing the samething. Just wanted to share my way.