Hi Baz,
**WARNING : This is a bit of a hack and requires you edit a system file - only do so if you are comfortable doing that. You do so at your own risk***
There is a way to have a pop-up ballon tip appear when you hover your mouse over the folder, and also to display in the Comments column. I have messed about with this a little bit. To do that, please follow these steps:
1. Open
Windows Explorer
.
2. Click
Tools
, then
Folder Options
.
3. Click the
View
tab
4. You MUST uncheck the box labelled
Hide protected operating system files (Recommended)
When prompted, you need to click
YES
.
5. Right-click on the folder you are interested in, and then select
Properties
and then
Customize
. Select the
Change Icon...
button.
Note
: you aren't actually going to change the icon if you don't wany to - this step is neccessary to get to the point that you can add comments to a folder.
In the icon panel, choose the FOLDER icon, or a different one if you like, and click
OK
.
6. In the folder you are interested in, locate the file called
desktop.ini
and open it in Notepad.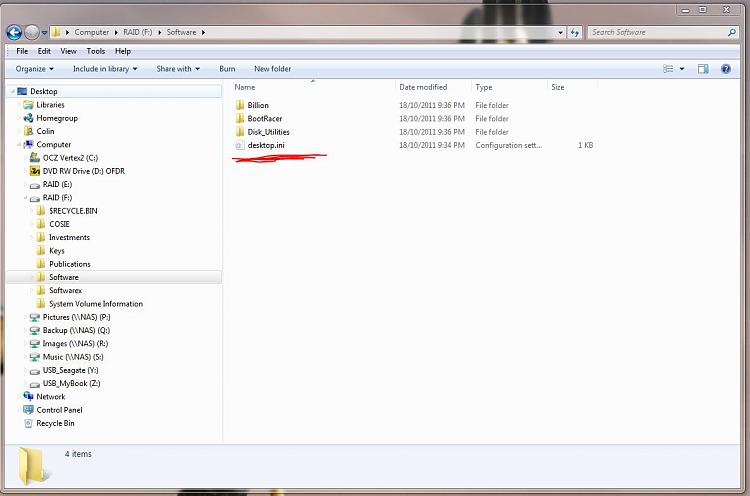 7. At the immediate bottom of the file, add this line:
InfoTip=
You can then add your comments immediately after the = symbol, like this for example:
Code:
 
InfoTip=This should help BAZ
This is what the file look like:
8. Save the file. You can add the Comments field to your columns in Windows Explorer, and now you should see this: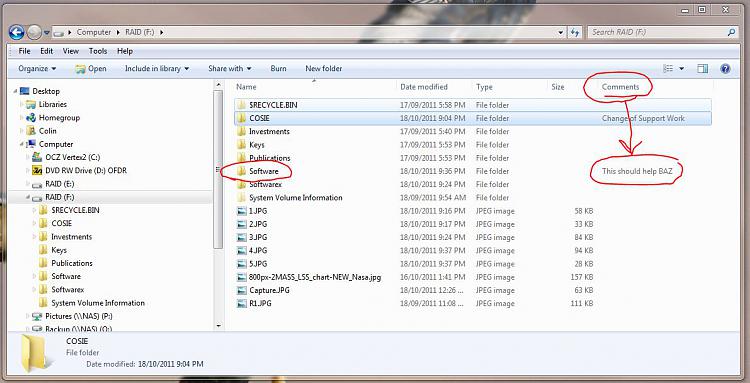 Also, when you hover your mouse over the folder, a pop-up baloon will display the folder comments.
Regards,
Golden