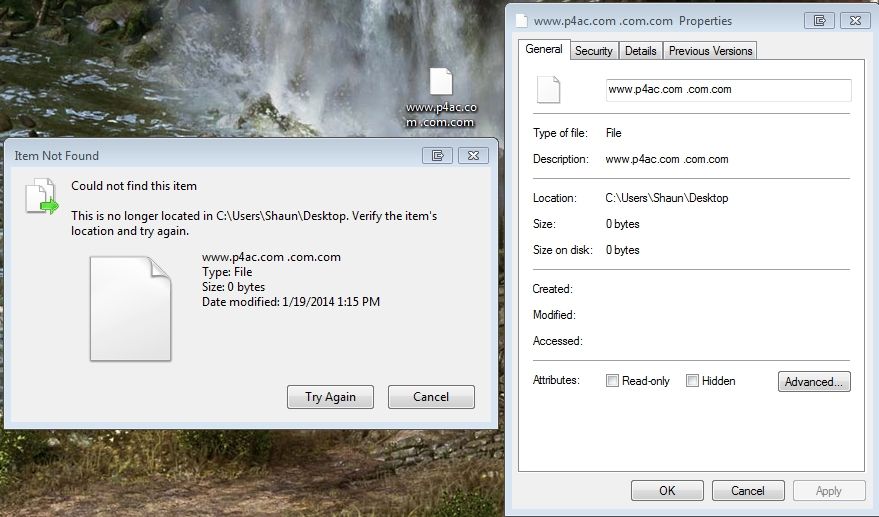 I've had this file on my computer desktop for a couple of months now, it is titled "www.p4ac.com .com.com ", is 0 bytes, has no file association, and cannot be removed by any process I have thus tried.
-F5 Refresh does nothing
-Delete shows the error above that it could not find the item
-Tools like File Assassin and Eraser cannot remove the item
-Safe Mode & Logged in under admin doesn't allow its removal
Whatever this is and however it got there, it's not able to be found by anything, it simply doesn't actually exist except in "name only" but this ghost file can't be removed through any means I've tried thus far, and it's been there for months!
Any advice to resolve this issue would be most helpful!