Early yesterday, I noticed some strange artifacts—multiple little horizontal lines running perpendicular to a horizontal line—on the desktop on my primary monitor only. They also appear in some programs when running on that monitor. I tried to take a screen shot of them but, even though they showed in the screen shot before saving, after saving the miserable little buggers disappeared so I had to resort to using a camera. In the first shot, you see some of them attached to the left vertical edge of the right hand sticky note.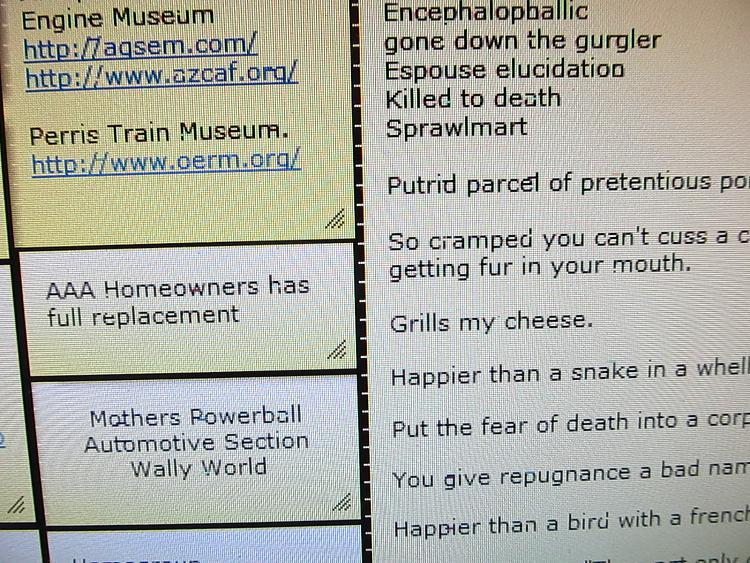 Here you can see them attached to the left edge of the two center folders.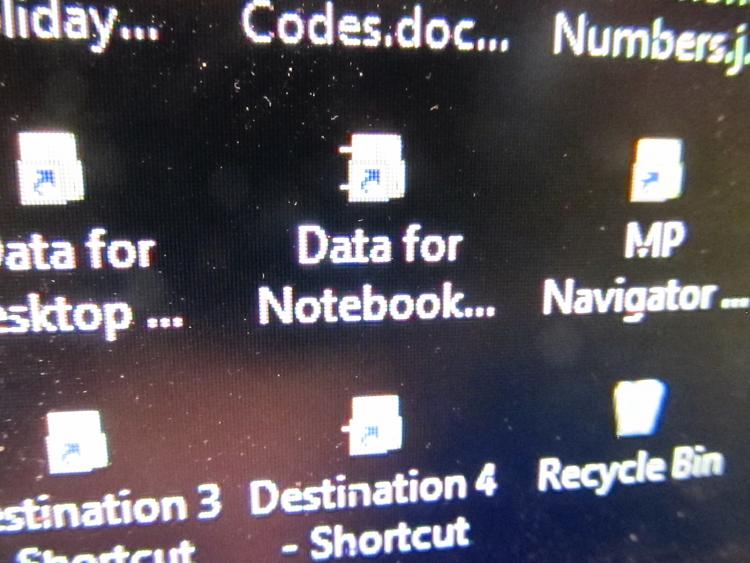 Here the little buggers have attached themselves to the left side of some letters in the text.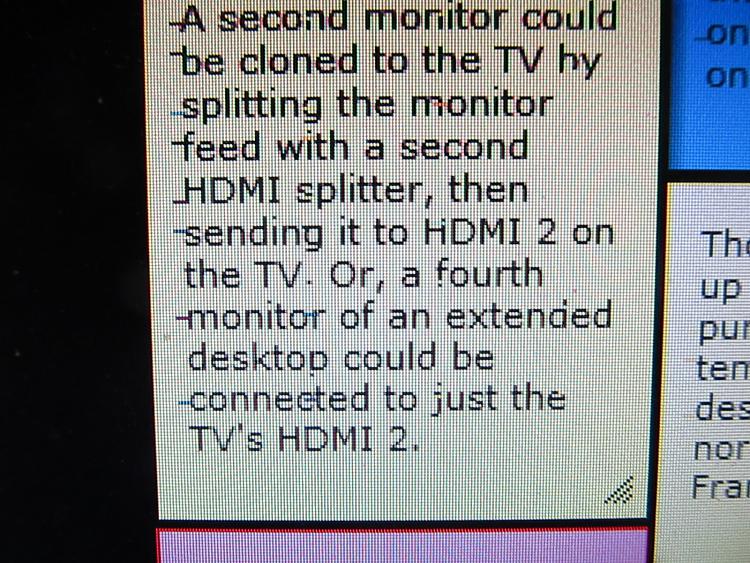 I've tried rebooting the PC and restoring from an image taken a week ago; no joy. Anyone have an idea what is causing this and what I can do to fix it?