Well I finally took the plunge and flashed my Sapphire 6950 to a 6970 using these procedures -
Unlocking The AMD Radeon HD 6950 to 6970 - BIOS Flash Mod Guide - AMD Radeon HD 6950 to HD 6970 Modification - Legit Reviews
- worked like a charm
Here's the before and after specs..... (had to use an existing GPU-Z screen for the before shot since I hadn't taken one before the new update)
Some basic benchmark numbers using Heaven DX11 Benchmark - before and after....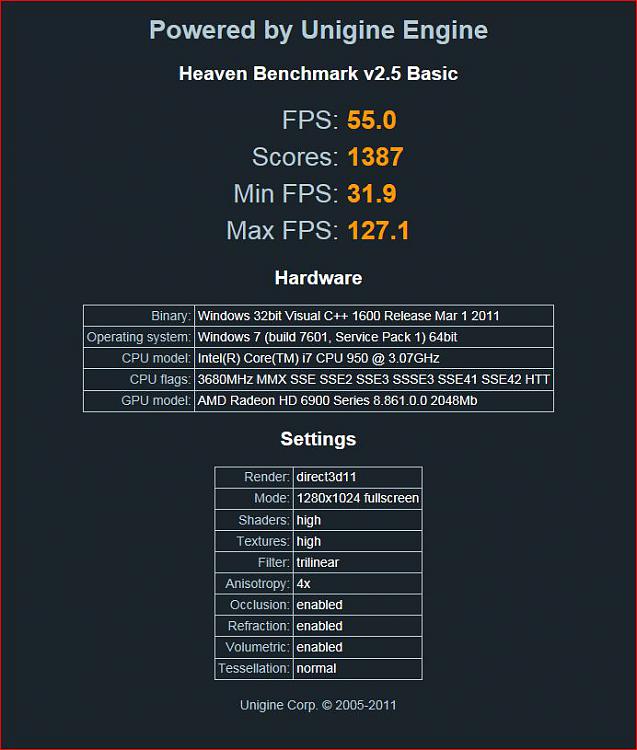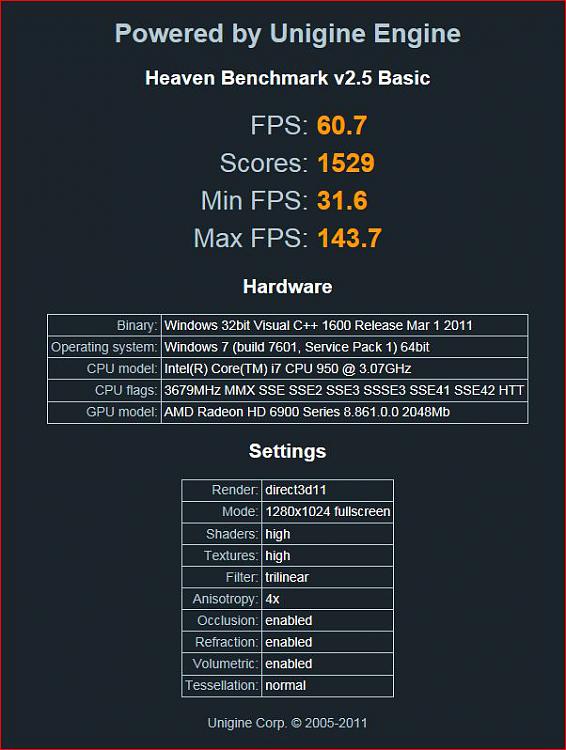 Fan speed and noise levels seem to be about the same at idle, at load the card gets a little louder, but nothing you'd notice unless listening for it.
Temps remain the same as before the flash at idle, and don't appear to get much hotter during load after the flash.
Outside that no artifacts or anything else. I will say that I've not attempted to overclock the card past the stock 6970 Sapphire BIOS used.
Also I've not adjusted anything on the AMD Overdrive tab in the Catalyst Control Center.
So far all is good. I'll keep a close eye on things in the coming week to see if any issues arise. I'll also try a number of games to see how it performs.
That's it for now.