That does not sound like normal beep code to me. If that is 3 short beeps in each series it is too fast. There is no way to tell if there is any short or long beeps in that because it is too fast.
Here are the beep codes for the Inspiron: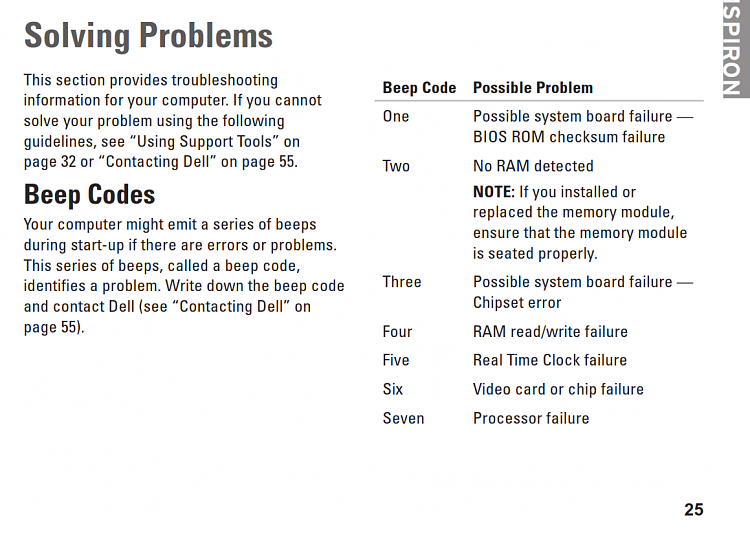 And here is a link to the manual:
http://support.dell.com/support/edoc...n/sg/sg_en.pdf
First thing to try: shut off, remove power cord, wait a few minutes, then connect the power cord and try and start up again.
You might try performing a Clear CMOS (resetting the BIOS). I don't know what motherboard you have in the computer, so I don't know if it has a CLRTC or ClearCMOS jumper, but most do.
Procedure:
Note all your current BIOS settings (Ignore this in your case)

Shut down the computer > remove the power cord.
Remove the 3v battery.
Move the CLRTC jumper from pins 1-2 to 2-3.
Touch a metal part of the case and Press and Hold the reset button for approx. 30 seconds to discharge all power from the board.
Put the CLRTC jumper back on pins 1-2.
Replace the 3v battery > replace the power cord > boot.
Immediately go back into BIOS and reset all your preferred settings. If the CLRTC worked you will need to reset the date and time.