Hi,
Why are you clicking on and Running MiniTool Power Data recovery?
You have to click on MiniTool Partition Wizard and run Partition Recovery Wizard. ( Remove all other external drives/pen drives)
Select your drive. ( If no other drive is connected, and you have only the system drive on your machine that would have been selected automatically)
Partition Recovery Wizard > Next > Next > Full Disk > Next > Quick Scan > Next.
At this point the resulting screen should show all your partitions detected .
Post a screenshot of that screen.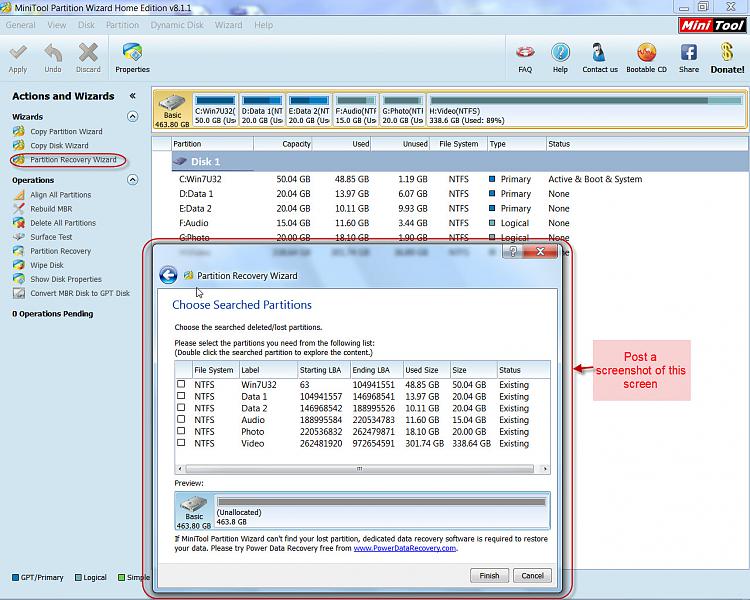 Select
all
the partitions
that were there originally on your drive
by putting a tick mark against those.
(If in doubt wait for further instructions but a screenshot as above is necessary).
Then the preview map at the bottom should turn from "Unallocated" and show your Drive with all partitions without any gap as before.
Click on Finish and then in the Main Screen click on APPLY.
If those partitions do not have a drive letter, right click on those, assign a drive letter and click on Apply.