OK. The screenshot below shows my system drive. It has three primary partitions and the fourth primary is the extended partition holding three logical drives.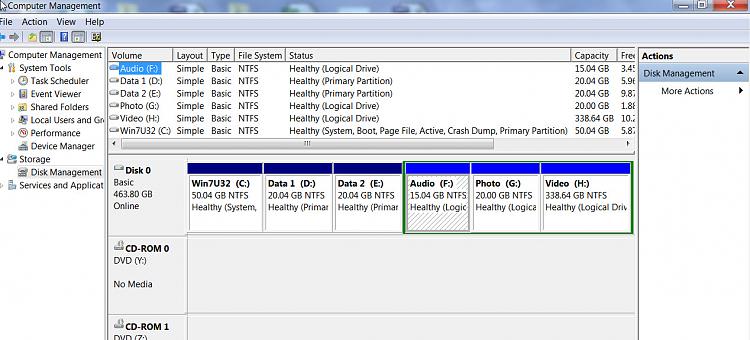 Below is what Bootice shows in the MBR sector (sector 0).The number of byte assigned to the partition Table in MBR is 64 bytes each partition data being a 16 byte string. The four partition data strings are highlighted in different colours. The 16 byte string highlighted in green is the fourth primary extended partition.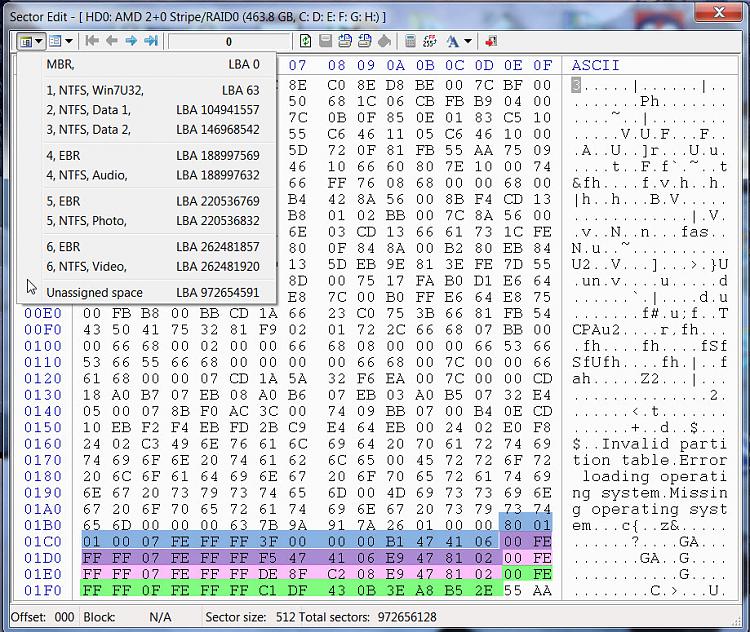 If this fourth string gets corrupted for any reason, all the logical drives contained in it will become inaccessible.
Below I had deliberately written zeroes in that 16Byte string and saved it to the disk as shown and I lost access to all the three logical drives.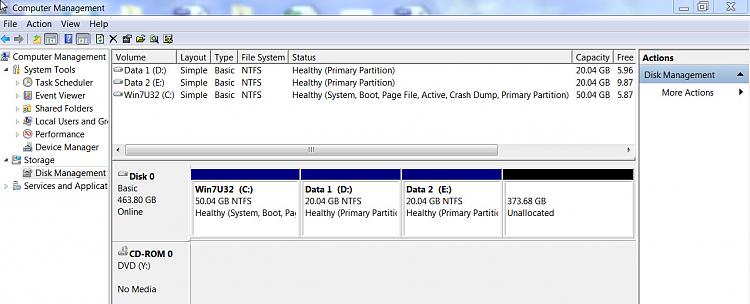 This,I presume is what exactly happened in this case.
Partition Recovery Wizard when run, will find the beginning of the fourth partition and rewrite that partition string in its assigned space and all the logical drives in it will become accessible.
What is the reason for that sudden collapse of that fourth partition string? ( Well, what I did is just an experiment writing zeroes and corrupting that16 bytes to make it lose its identity.)
I wouldn't say it came upon suddenly out of the blue. It has been happening gradually over the period of the last four years or so and the final day came on this day when those content just became unreadable and unfortunately it happened in the first sector..When it happens in other places the files become unreadable, the drivers get corrupted, audio and video misses here and there but on the first sector you lose access to the drive.
That particular spot has been losing its magnetism and the signal level has gone below the detection level.Rewrite the data and it will hold on for some more time.Spinrite to a large extent tries to rejuvenate the bad sectors by repeatedly reading and writing into it and many believe that using spinrite periodically reading and writing each sector will prolong the longevity of a hard drive and good for maintenance rather than data recovery from bad seectors.
Now an analogy: People more often these days backup their data and archive it on to a new pendrive. Five years later they take it one day and try to access the data. To their chagrin they find that here and there the data is missing just like the dropouts in the oft used magnetic tape.And the pen drive was not used at all unlike the magnetic tape. The data on the pen drive is stored as charges and over a period the charge has dissipated and the data here and there has become unreadable. Write the data again and it will hold it for another few years.