You can change between retail versions with the popular workaround many beta testers used to change from the RC to a retail version.
Change the two registry keys shown below to Professional exactly as they are typed, which tricks the installer into thinking it is doing a
Repair Install
which is always allowed: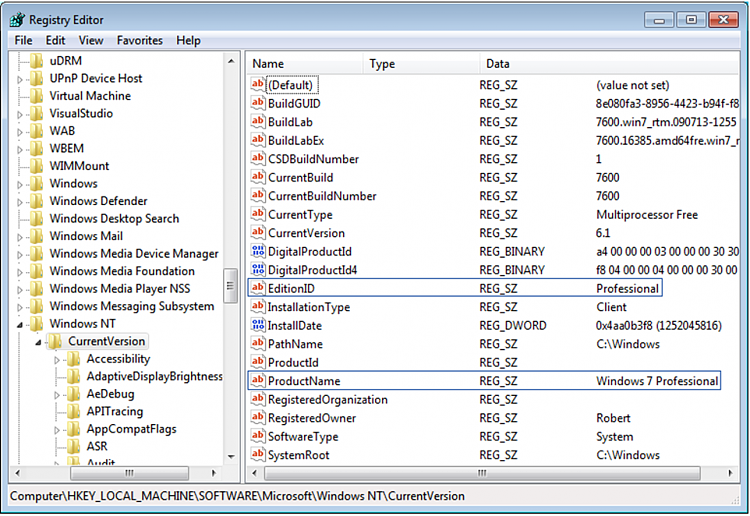 (click on image to enlarge)
Next run the Professional Installer from desktop, select "Keep Connected To Internet" to get latest drivers and updates into Installer, then "Upgrade". You will have to reactivate afterwards with the Professional Key, but activation is reset anyway in a Repair Install.
I tested this about two weeks ago successfully from Ult>Pro after reports it wasn't working. Another Guru also found it to work then.
The performance reported by many who tried it after Win7 release are the best reports ever on in-place Upgrade, completely contradicting MS claims that beta code couldn't be upgraded. Two friends of mine who I did the RC Upgrade to retail for via Remote Desktop don't even want the promised clean install now when I come to visit.