personally, i like features from each... if both could be combined.
Diamond - I like just about everything but where the synopsis box is for the thumbstrip and detailed views (pic1 and 2), thumb view is fine (pic3). I like the display of coverflow the overall best view for while viewing in a \parent folder (pic4 diamond coverflow), not the actual movie folder. For that i use detail, but like the detail view in vanilla the best (pic5), as where the synopsis box is and how it leaves the background non obstructed.
root page, i like diamond (pic6) over vanilla(pic7), for one simple fact. The showing of more than one 'recently added' title in that parent folder. Vanilla shows just one. Tho i think i've figured out why the difference. Vanilla shows the one WITH snynopsis while Diamond uses the synopsis room to display more recent titles. Also, this goes for both themes on root page, if a movie, it will go to its synopsis page with option to play, if tvep, when clicked it goes to play. With Vanilla you already see the synopsis of the tvep, so its not a matter, but not available for Diamond since that room is taken up.
I hadnt figured out how to navigate on pc under the vanilla details view on pc. I kinda like vanilla coverflow (playing with alpha blend) and trying to get used to the thumbstrip view when having multiple titles in parent folder. I am partial towards the coverflow view, with the slight edge to diamond coverflow overall.
just some late night thoughts again. let me know what ya think. lol

pics...
diamond thumbstrip view
diamond detail view
diamond thumb view
Diamond coverflow view
vanilla synopsis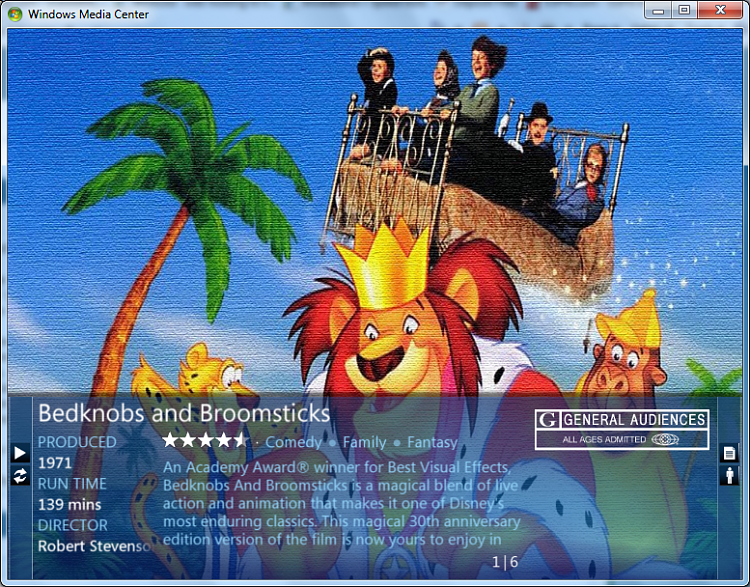 diamond root
vanilla root
vanilla coverflow view