While i was lagging my computer playing with virtual machines, wmp12 decided to glitch on me... in what i think is a good way.
as you can see the album art decided to stay put when i changed from now playing to library mode.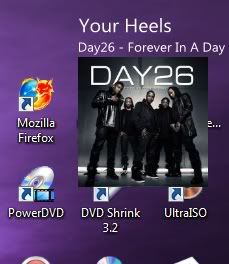 what was better about it was that it still changed with the song and you could move it along the desktop :)
Then i came to thinking if anyone would be able to make a gadget like this... i might try a little later.