Dear fellow geeks, please help me to solve this mystery.
When I boot the laptop mentioned in my specs, flash videos do normally not work. Audio is OK but instead of video the only thing I can see is solid green color. See screenshot: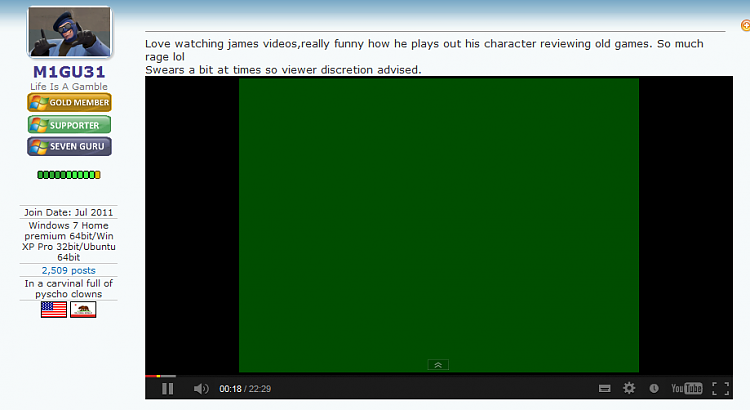 This is with all browsers, all sites with streaming flash (our Youtube thread, Youtube, my Finnish IPTV system and so on), also when trying to play locally saved flash video on VLC or other media players.
A reboot or two, sometimes four fixes this error. I am always using the latest Adobe Flash Player, also the GPU drivers are latest and 100% correct for this computer and GPU.
When after reboots flash video works, it can be so an hour or full day until suddenly when opening for instance a Youtube video it's back to green solid color, and I have to reboot again.
This is making me crazy, please any input and ideas welcome.
Kari