@SEVEN X7, I read your post just now.
IMO, you should reconsider a clean install. You can straight away download your Windows 7 version with SP1 from Digital River server and get rid of all the problems that are plaguing your computer. I am afraid you will be taking more time sorting out the issues than doing a clean install. Anyway it is upto you and you are the best judge.
Before readiing this post, in response to your post in another thread I had prepared some screenshots on creating the network. That is now redundant since it appears to be intimately connected with your other OS problems. Still I shall put them out here just to demonstrate how easy it will be if only you have a clean system.
Adding a visible Wireless station:
Network and Sharing Center > Manage Wireless Network > Add
Fill in the details and click next.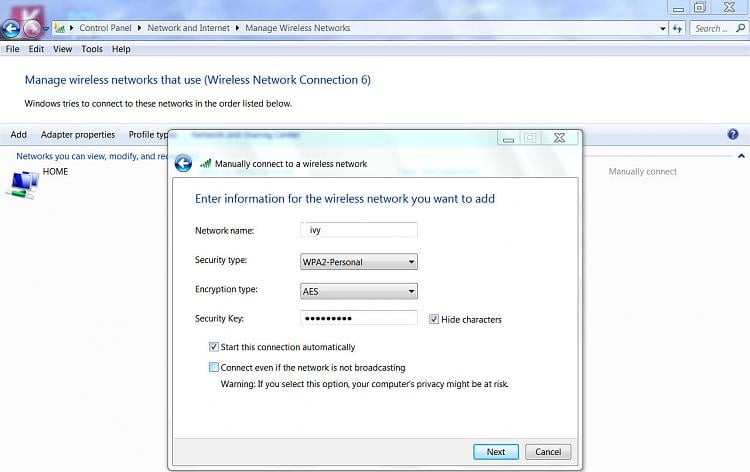 Added.

Your problem and the problem of the OP in the other thread are not similar anyway. :)