Hello there guyc, glad to see your printer sharing is solved... but for your drive folder sharing, can you try this temporarily?
1. Go to network and sharing center, advanced sharing settings, and turn off password protected sharing for now.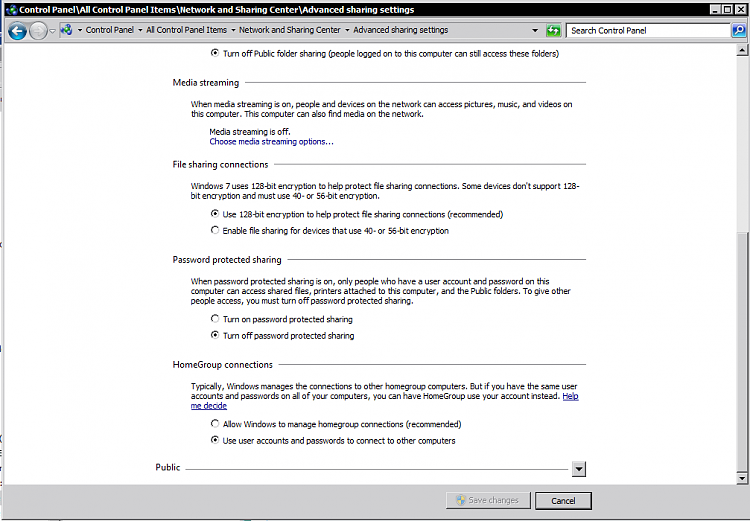 2. For the folders that you wish to share, can you change the security settings to allow everyone access by right clicking on the folder, selecting the security tab, and clicking on the edit button, selecting add, and in the dialog box type in Everyone and clicking okay... Notice everyone is now a username added to the groups...
For example i want to share my american shows to other pcs in the network thats on drive V
3. If you haven't already, disable Use Sharing Wizard by going to Folder Options, clicking on the View tab and deselecting the Use Sharing Wizard checkbox
4. Now right click on the folder to share, select the sharing tab, and click on Advanced Sharing, tick the Share this folder checkbox and click okay..
Your folder should now be shared to anyone on the network (Thats the only downside to this solution).. But they cannot modify any files in the folder and only read it, unless you change the permissions to full control for everyone in the previous advanced sharing dialogue box like this:-
Hope that helps!
EDIT:- Ensure both your PCs are in the same workgroup to make things simpler! Also, if you wish to hide the share so that only you can see it, add a $ symbol at the end of the share name in the Advanced Sharing dialogue box