Once upon a time I bought and Acer Aspire X1800 (basically the same as X1700). It seemed a good idea at the time. Now it would be a low end+ capable PC.
- Intel Core 2 Quad Q8300
- 4 GB Ram, 1 TB HDD, DVD drive.
- Nvidia 9500GT graphics card
- lots of USB 2 ports, firewire, eSata, serial, Realtek audio.
- PCIe x1 expansion slot
Good 2nd PC but:
- VERY cramped. No room for extra fan cooling.
- HDD and Graphics card have very little ventilation and get very hot! The graphics card is shoved up against the top of the case.
- Vertical mounted DVD unit sounds like a jet engine
- Difficult to get at the HDD
- low power (220W) PSU starting to make noises. Didn't meet
eXtreme PSU calculator
minimal rating.
One partial solution to the heat - take the side off and use a fan
With moderate effort I took it apart and moved it across to a Thermaltake V4 with 450W PSU. Cost me $73. Added a PCie x1 sata card (<$30). Added a 128 GB SSD with the 1 TB HDD.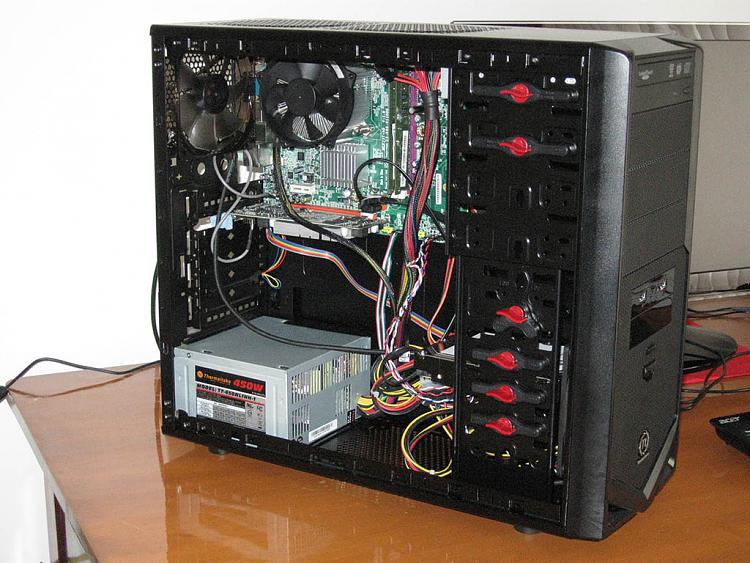 Side by side comparison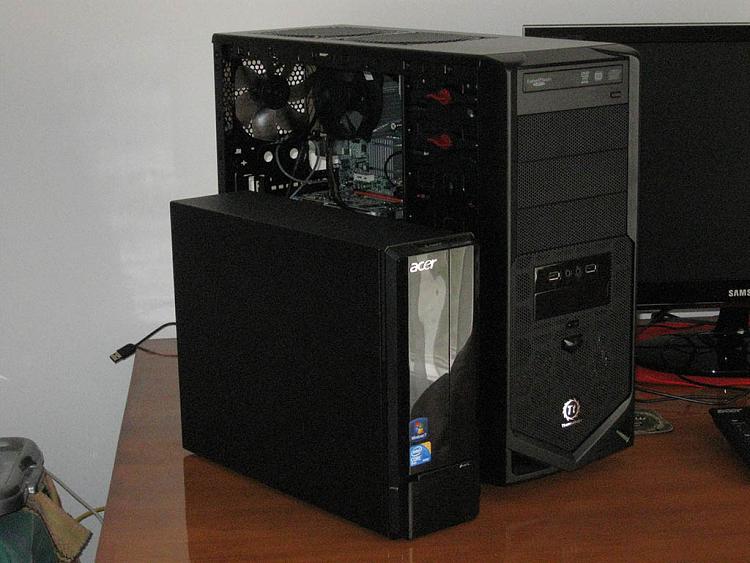 May be able to use the PCIe slot for a USB 3 or extra sata port card?????