Here's my new rig. Upgraded from a first gen i7 system (i7-950) to a new Haswell rig….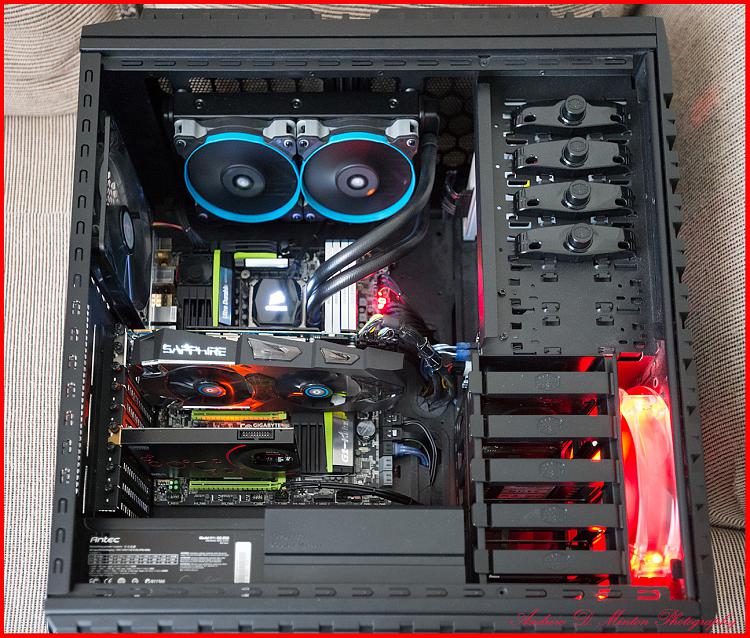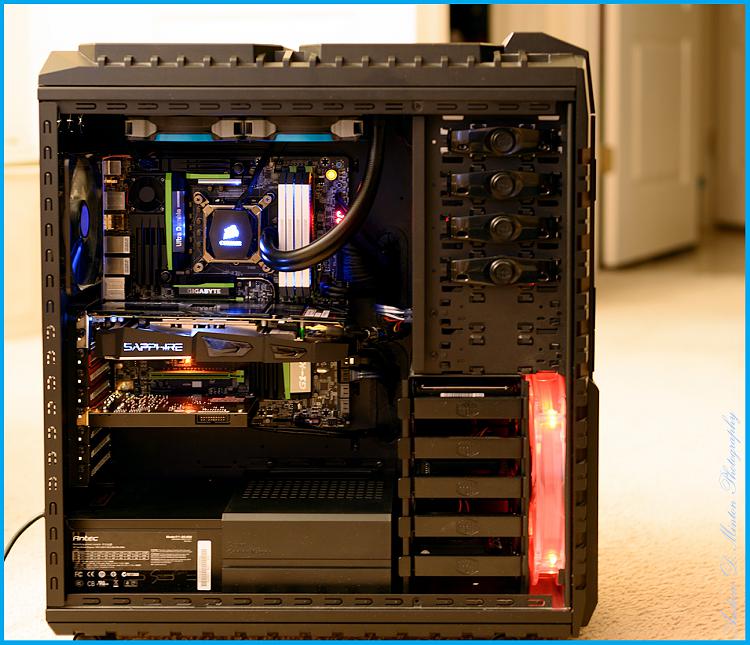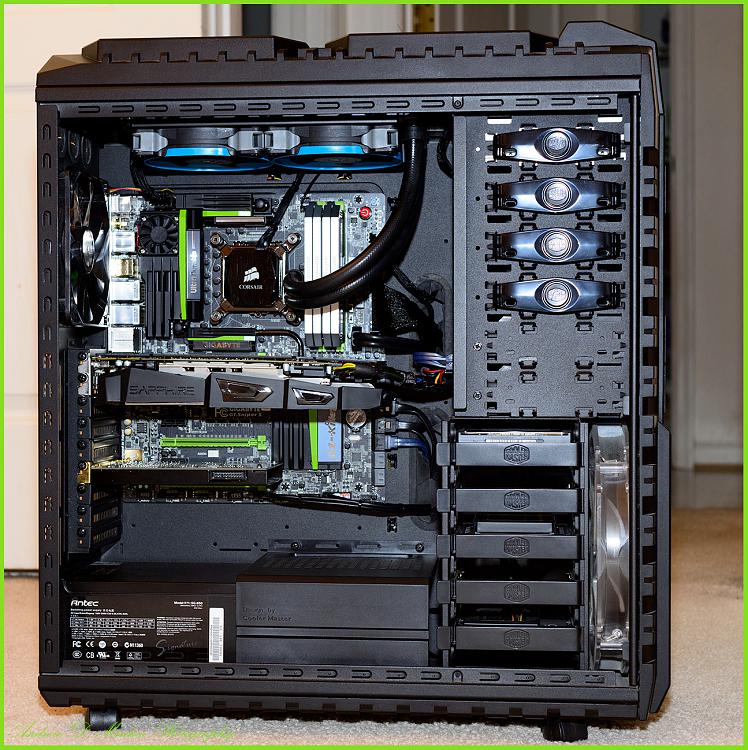 System specs (old system specs hasn't been updated yet)
- Cooler Master HAF X Case
- Gigabyte G1 Sniper 5 motherboard
- Core i7-4770K (Stock speed of 3.5 GHz)
- 32gig Corsair Dominator Platinum (9-10-9-27 @1866Mhz, 1.5 volts)
- Corsair H100i Closed Loop Cooler with Corsair's Air Series SP 120 Quiet fans
- AMD R-280X GPU (Sapphire Vapor X; 3gig)
- OCZ Vertex 4 SSD Drive
- Lite-On optical drive
- SoundBlaster ZXR Soundcard
- Windows 8.1
Initial Benchmarks….
-
Post your 3D Mark Firestrike scores
-
Show us your 3D Mark Vantage Benchmark scores
More pictures here:
Z87 Motherboard Suggestions?
(shows old GPU before upgrading)
Peace